A better low-tech shea nut roaster, a hand-cranked handle for pasteurizing camel milk and a digitally automated system for efficient cattle feed preparation won ASME Innovation Showcase (ISHOW), USA 2023. The American Society of Mechanical Engineers (ASME) announced the US  regional winners of their international accelerator of hardware-led social innovation this week.
Eight social ventures from throughout the Americas and England presented their design prototypes at ASME ISHOW USA held virtually July 18-26. Three of these ventures emerged as regional ISHOW USA winners who will share (USD) $30,000 in seed grants and receive technical support to help bring their design innovations to market.
The 2023 ASME ISHOW USA winners are:
Burn Design Lab (Vashon Island, Washington, USA) for its "BDL Improved Shea Nut Roaster" – an improved shea roaster that reduces up to 90% of wood-fuel use and up to 70% of PM2.5 exposure compared to the traditional roasting stage of hand-crafted shea butter production, improving livelihoods and the environment in West Africa.
Haasten (La Para, Argentina) for its "SIP-N Weighting System" – a comprehensive data management and process automation solution installed in mixers that prepare cattle feed. The system helps make the food preparation process more efficient, avoiding waste and digestive problems in livestock.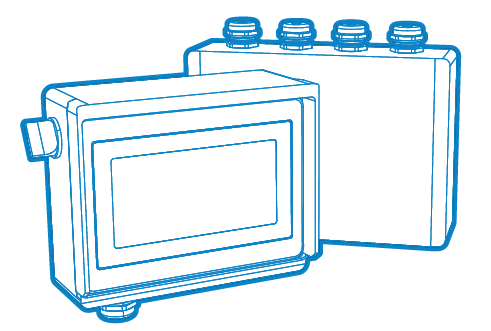 Safi (Toronto, Ontario, Canada) for "The Safi Handle" – a cost effective pasteurization handle for farmers in East Africa that kills milk-borne pathogens. The device is compact, does not require power, and allows farmers to easily pasteurize their daily yield in less than three minutes.
And the fan favorite winner of the most social media votes for ISHOW USA 2023 and (USD) $1,000 is Waste Free in '23 (San Jose, California, USA) for its "Plastic Recycling Heat Press" – an innovative recycling process in which 100 percent of household waste is recycled in an environmentally friendly manner near the source of the waste.
View this post on Instagram
More information on the ISHOW USA 2023 finalists can be found on the ASME ISHOW website. ASME hosted ISHOW India in Bengaluru as part of ASME Innovation Weekend India in April and ISHOW Kenya for social ventures from Africa and the Middle East in June in a virtual event.
ISHOW is open to anyone taking physical products to market that will have a positive social and/or environmental impact, and that improve the quality of life around the world. To date, ISHOW has enabled more than 200 startups from more than 30 countries to develop their prototypes and products and take them to the next phase. ISHOW alumni have developed affordable devices to address issues including clean combustion, crop threshing, fetal health, food waste prevention, health diagnostics, safe drinking water, and many more that address the United Nations' Sustainable Development Goals.
Each year, ISHOW matches 24 innovators with appropriate experts to ensure that the proposed hardware solutions are technologically, environmentally, culturally, and financially sustainable. The 2023 ASME ISHOW USA judges and facilitators include experts in research, mechanical engineering and product design, manufacturing, startup financing, supply chain, and business strategy, representing organizations including Berkeley Lab, Brigham Young University, Penn State, Villgro USA, and more.
These subject matter experts provide technical and strategic guidance based on ISHOW's five key pillars: customer/user knowledge, hardware validation, manufacturing optimization, implementation strategy, and sustainability/impact. Learn more about ISHOW's global impact in this dynamic dashboard.
---
This article is adapted from the press release in ISHOW's news room: ISHOW USA 2023 Winners