Solar Home System Reusable Smart Battery Module
The objective of this project was to support Solaris Offgrid to develop a Solar Home System Reusable Smart Battery Module for use in rural Africa and other places where there is no or limited access to the energy grid. Solaris Offgrid aims to accelerate clean energy access to rural homes while reducing the generation of e-waste associated with the use of lithium-ion battery-powered systems. This reusable smart battery module allows end users to gain access to more reliable energy due to the extended battery life duration and overall lower costs (by over 45%).
This project's scope included diverse phases of electronics product development. The project began with researching and understanding the concept of lossless cell balancing of lithium-ion battery cells and a review of previous literature related to the project design. Work was conducted on the design of electronic schematics and printed circuit board (PCB) layouts, simulation of design circuits, and assembly of printed circuit board assembly (PCBA) in accordance with the design specifications. The project design focused on key sections, including the control unit, a bypass switching section, and voltage measurement sections. Each of these serves a crucial role in the reusable smart battery module's overall functionality.
At the end of the project, design data (Gerber files), project documentation, a list of electronics components, and their relevant data were generated and shared with the Solaris Offgrid team in order to proceed to the prototyping phase of the project.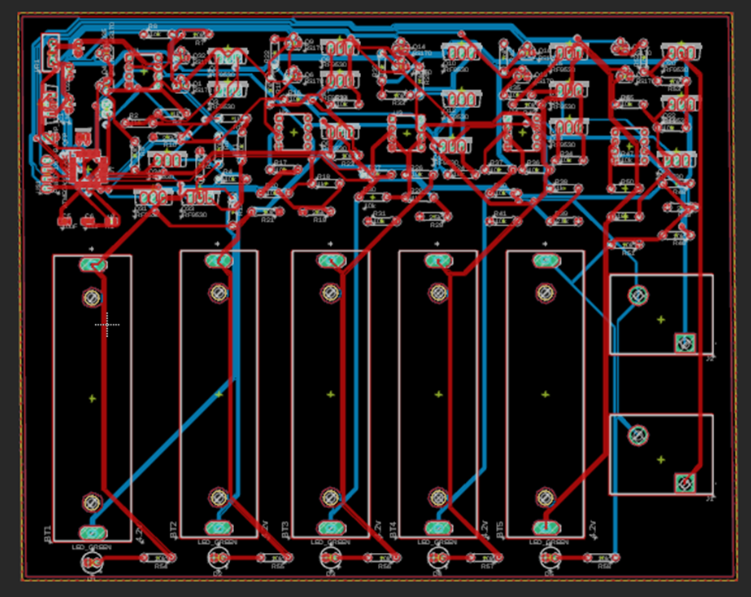 Design PCB: Reusable Smart Battery module. Attribution: Obiuwevwi Lawrence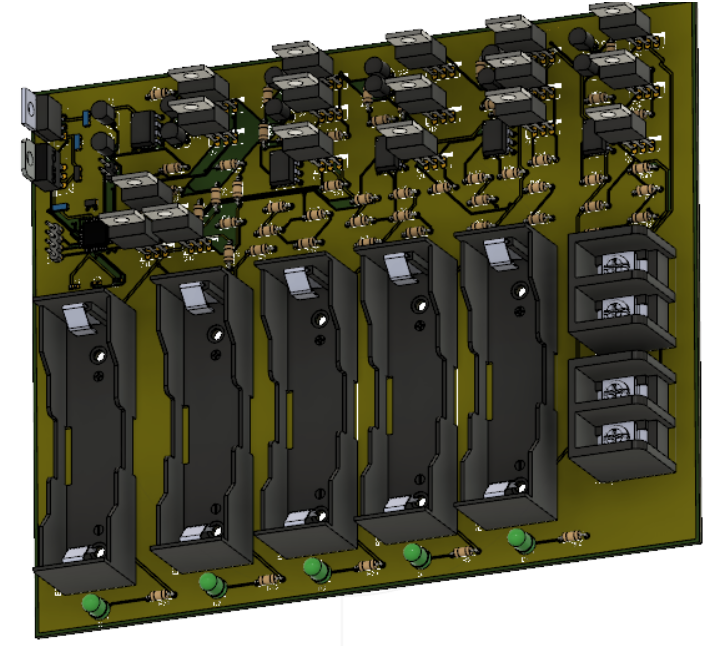 PCBA design: Reusable Smart Battery Module. Attribution: Obiuwevwi Lawrence