Distributors / Implementing Organizations
Manufacturing/Building Method
Intellectural Property Type
Distributions to Date Status
Compressed gas required (Y, N.) If N, other capabilities
Standard anesthesia accessories, compressed air
Indispensable equipment for function (Y/N)
Height: 135 cm/53.1 in
Width: 82.5 cm/32.4 in
Depth: 69.1 cm/27.2 in
Weight: 145 kg/320 lb*
Maintenance or calibration required by user at time of use? (Y/N)
Yes, anesthesia amount depends on weight and age of patient
SpO2, pulse rate, ECG, NIBP (measurement ranges unknown)
Ventilator (Y/N); If yes, provide tidal volumes
Key Features: - 15" touchscreen ventilator display - CARESCAPE™ inspired user interface for the unified Carestation user experience - Integrated Respiratory Module Ventilation: - Compact breathing system specifically designed for low flow anesthesia - Digitally controlled flow valve ventilator supports all patient types from neonates to adults - Continual fresh gas flow with fresh gas flow compensation during mechanical ventilation Design: - Wheels for mobility and stability - Top shelf display mounting - Two vaporizer configuration - Bi-level work surface illumination - Absorbent canister - Lighting that highlights active flow controls and auxiliary ports when in use More design specifications can be found here.
Contact GE Healthcare for all user issues
250,000+ hardware and software reboot cycles.
Manufacturer Specified Performance Parameters
The manufacturer states that it has significant increases in performance compared to the Integrated CARESCAPE Respiratory Module including single-width modularity, reduced sample flow (40% decrease in sample flow size), 67% increase in Respiration Rate (RR) measurement range, 100% increase CO2 & O2 measurement accuracy RR range, 40% increase in RR range with Pediatric Spirometry/Pedi-lite sensor, 67% decrease in TV, lower range with Pediatric Spirometry/Pedi-lite sensor, and an enhanced new water trap design.
Vetted Performance Status
In Carestation 620 Brochure GE Healthcare reports 19,000+ hours of reliability and endurance testing, equal to over 450,000 simulated cases. This includes 17,000,000+ software actions stress test, -60 to +120 C extreme temperature testing, interference and shock testing, stability and tip testing under harsh conditions, 120,000,000+ flow sensor tests, 1,000,000,000+ flow valve cycles, and 250,000+ hardware and software reboot cycles.
Surgery and anaesthesia can be inherently dangerous. GE states that they are committed to building innovative anaesthesia solutions that balance user interface design with intelligent tools to help clinicians prevent misuse and medical errors. GE also states that Carestation 650 offers smart tools to simplify daily work and help ensure effective reactions to non-ordinary events. When seconds count, active mechanisms can help clinicians better manage non-ordinary events. Disposal Guidance can be found here.
Complementary Technical Systems
Academic Research and References
Singaravelu, S. and Barclay, P., 2013, Automated Control of End-Tidal Inhalation Anaesthetic Concentration Using the GE Aisys Carestation, BJA: British Journal of Anaesthesia, 110(4), pp. 561–566
Jandu, P., 2017, GE Healthcare Carestation 650 Carbon Dioxide Canister Design Fault, 72(8), pp. 1044
Compliance with regulations
Explore similar solutions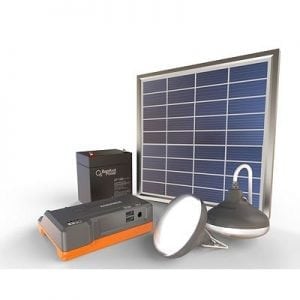 Agriculture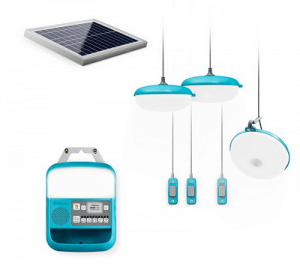 Agriculture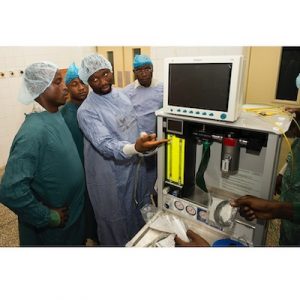 Agriculture
February 16, 2021
Gradian Health Systems Universal Anaesthesia Machine
Read Solution
All Solutions
Get more information about Solutions Library and its features.
Learn More