Many well-intentioned people are working to make water flow in the homes of more than half of the world's population that do not have it. But on average, 40% of rural water systems in developing countries stop working a few years after they are built. Billions of dollars in aid money have been thrown at the problem, but recent maps of water systems in several countries shows that they continue to break down.
In this webinar, we will focus on the one of the common reasons that rural water systems in developing countries do not function as expected: the lack of preventive maintenance.
Improve International was founded in 2011 to find ways to improve the responses to the global water crisis. We believe that people deserve to have high quality water and sanitation services, not just for life, but for generations.
Through this E4C webinar you will be able to:
Learn about the reasons why operations and maintenance (O&M) are not regularly performed for rural water systems.
Gain insight on why community-based O&M continues to be a challenge, even though it has been recognized as critical for decades.
Hear examples of how some organizations are supporting local efforts to keep water services going (post-construction support).
Discuss the guidelines for resolution of problems with water systems.
Presenter: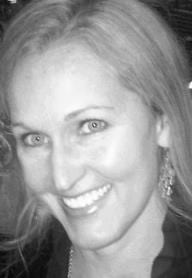 Susan Davis, Executive Director of Improve International, has 23 years of leadership roles in both the for-profit and non-profit worlds. She served on the boards of the Millennium Water Alliance and the WASH Advocacy Initiative (now WASH Advocates). Susan has evaluated international development projects in 18 countries and managed a $1 million WASH project in China. She was on the Senior Management Team at Water For People. She began her work in international development with WaterPartners International (now water.org), and has also worked with CARE USA.
Moderator: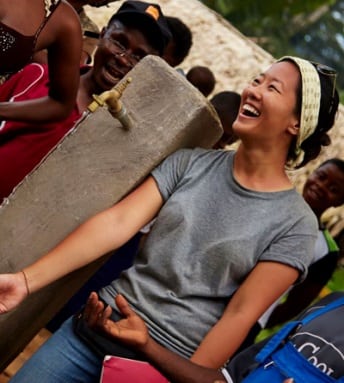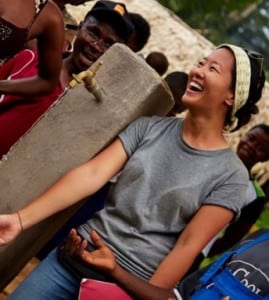 Sophia Sunwoo is the CEO and Co-Founder of Water Collective, an international nonprofit that secures life-lasting clean water for rural communities in West Africa and India. Water Collective was founded to resolve the shortcomings of clean water access in the developing world, which currently results with 30% of handpumps breaking after 2-5 years.
Prior to Water Collective, Sophia sold her first company in 2010 which had products placed in 250 retailers worldwide and managed projects over $1 million in value for Fortune 500s in hospitality and technology. Sophia has a business degree from the Design and Management program at Parsons School of Design and the New School. Her dissertation on the infusion of business strategies into disaster prevention programs in the developing world was widely recognized by Parsons School of Design Strategies.