About this Webinar: 
Although more than half of the world population has a mobile phone, only a tiny fraction use browser-based mobile internet services. The rest, most of whom are in developing countries, aren't able to benefit from the huge potential of the Web. This presentation explains why and how the problem could be solved with current technology.
Presenter: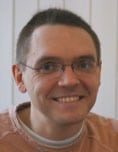 This Webinar is presented by Max Froumentin, Program Manager of the World Wide Web Foundation. Max joined the Web Foundation in June 2010. Prior to joining the Foundation, Max worked as Web technology specialist for Browser-maker Opera and video startup Joost. Previously, Max spent 6 years at the World Wide Web Consortium, leading activities such as Voice and Multimodal and managing Working Groups such as MathML, XSL and Device Independence. Before joining W3C, Max worked asa computer science research associate at the University of Bath, UK. He holds a Ph.D in Computer Science from the University of Lille, France.
Max is available on twitter, linkedIn, facebook, flickr , IRC (maxf on irc.w3.org and freenode), and quite a few more.
About the World Wide Web Foundation
Vision: 
We envision a world where all people are empowered by the Web. Everyone — regardless of language, ability, location, gender, age or income — will be able to communicate and collaborate, create valued content, and access the information that they need to improve their lives and communities. The creativity of the billions of new Web users will be unleashed. The Web's capabilities will multiply, and play an increasingly vital role in reducing poverty and conflict, improving healthcare and education, reversing global warming, spreading good governance and addressing all challenges, local and global.
We are far from seeing our vision through to its rightful conclusion, and serious challenges stand in the way. The unique mission of the World Wide Web Foundation is to realize this vision through transformative programs which advance the Web technically by breaking down barriers and building capabilities, and which advance the Web socially, as a medium that empowers people to bring about positive change.
Learn how to get involved in the World Wide Web Foundation.
The recording of the webinar is available below. If you're having trouble downloading this video, you can also view it on the E4C YouTube channel.