New Technologies Improving Access to Water and Energy in Argentina and Latin America
Water is an indispensable resource for life, used not only for human consumption but vital activities such as agriculture, livestock and energy generation. However, access to water challenges sustainable, social, territorial and industrial development initiatives, especially in arid zones.
El agua es un recurso indispensable para la vida, no solo por su uso para el consumo humano sino de importancia para actividades vitales como lo son para la agricultura, la ganadería y en la generación de energía. Sin embargo, el acceso al agua es una de las principales limitantes para las iniciativas de desarrollo sostenible, social, territorial e industrial, especialmente en zonas áridas.
Noviembre 23, 2021, 12:00 PM EDT / 2:00 PM Argentina
Join us for this webinar in Spanish to learn about the technological innovations and impact projects that have been developed during the last year by the National Institute of Industrial Technology (INTI) of Argentina and from the E4C / ASME community on the subject of access to water and reasonable use of energy in Latin America. Participate in a discussion about the existing technology needs and opportunities in these fields.
Acompáñanos para conocer las innovaciones tecnológicas y proyectos de impacto que se han venido desarrollado durante el último año por el El Instituto Nacional de Tecnología Industrial (INTI) de Argentina, y desde la comunidad E4C / ASME en tema de acceso al agua y uso racional de la energía en latinoamérica. Conocerás experiencias de aplicación de la filtración en múltiples etapas para el mejoramiento de la calidad de agua rural en Colombia del Instituto CINARA, de la Universidad del Valle y trabajos con comunidades indígenas Mapuches en tecnologías en agua y energía de la Universidad de La Frontera de Chile y Box Synergy. 
El Instituto Nacional de Tecnología Industrial (INTI) de Argentina ha planteado el desarrollo y transferencia de tecnologías de acceso al agua y energía. Trabajo que nuestra institución viene realizando desde el año 2010 en diferentes regiones del país y principalmente en zonas áridas y semiáridas. Conéctate para conocer sobre tecnologías de acceso al agua e "Innovaciones imposibles", como las máquinas a vapor solar desarrolladas en la zona del norte de Argentina y los desarrollos en cuanto a los biocombustibles sólidos a partir de biomasas derivadas de la agro y foresto industria de la región Nor-Oeste Argentina (NOA).  Participa en una discusión acerca de las necesidades tecnológicas aún existentes y oportunidades en estos campos.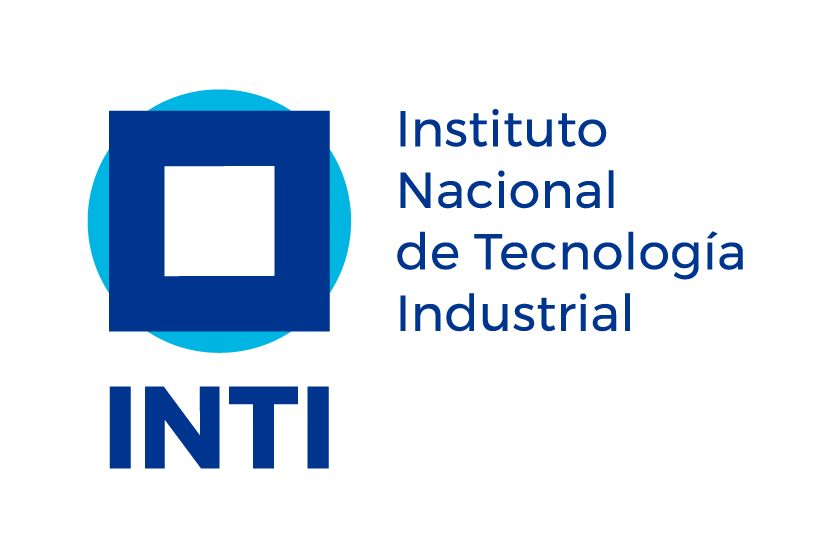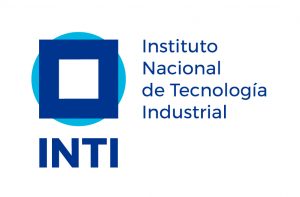 Ponentes
Dr. Guillermo Baudino es Geólogo y Doctor en Ciencias Geológicas de la Universidad Nacional de Salta, Argentina. Fue Secretario Académico, Vicedecano y Decano de la Facultad de Ciencias Naturales de la Universidad Nacional de Salta. Actualmente es Profesor de la Cátedra de Hidrogeología de la Carrera de Ingeniería en Perforaciones de la misma Universidad y Director Técnico de Industrias Emergentes del Noroeste Argentino del Instituto Nacional de Tecnología Industrial (INTI).  Es autor y coautor de más de 100 informes técnicos y de 14 publicaciones científicas relacionadas con los recursos de agua subterránea, especialmente en el noroeste de Argentina. Desde hace 10 años lidera el plan de trabajo "Tecnologías de acceso al agua" dentro de la Subgerencia Regional Noroeste de INTI, en el cual se ha desarrollado, adaptado y difundido un conjunto de técnicas y metodologías para la exploración, excavación y perforación de acuíferos, así como el diseño de filtros, para la captación y extracción de agua subterránea. Las acciones e investigaciones en este plan de trabajo de INTI han tenido como objetivo la promoción del acceso al agua subterránea en una amplia región árida y semiárida de la Argentina, donde la escasez de agua es una severa limitación para el desarrollo social, territorial e industrial.
In 1994 Shaun Mc Mahon´s interest in the development of modern steam technology led him to take up the role of Assistant Mechanical Engineer on the newly privatised Alfred County Railway (ACR) in South Africa, this followed a nine year professional career working on steam hauled railways in the United Kingdom. As a result of his work on modern steam development and the implementation of the same, Shaun started a close working relationship with Ing. Livio Dante Porta during the early 1990s, eventually leading Shaun to Argentina in 1998 to take up the position of Engineering and Operating Manager at the then relatively new Ferrocarril Austral Fueguino in Ushuaia, Tierra del Fuego. In 2009, Shaun was contracted so as to take charge of modern steam development at INTI, Argentina's National Institute of Industrial Technology, ensuring the continuation of Porta's work on advanced steam technology there.
Dr. Martin Rearte es Ingeniero mecánico y doctor en ingeniería, especialista en bioenergía e industrialización de biomasa. Ha realizado especializaciones en Gasificación de biomasa y aprovechamiento y biomasa en Japón, China e India. Actualmente es jefe del Departamento de Energías Renovables para la región NOA en el Instituto Nacional de Tecnología Industrial y consultor senior para proyectos interinstitucionales en Argentina, entre los cuales se destaca el Proyecto de Bioeconomía para el Norte Argentino 2030 y es secretario del subcomité de normalización de biocombustibles sólidos en IRAM. Trabaja en el campo de la bioenergía hace más de 10 años brindando soporte y desarrollando servicios tecnológicos para el sector emergente de la bioenergía.
Jorge Schneebeli es Ingeniero Mecánico de la Universidad de Buenos Aires (FIUBA) con especialización en Calidad Industrial en la Universidad de San Martin (INCALIN-UNSAM). 32 años en el Instituto Nacional de Tecnología Industrial (INTI). Fue Director del Centro de Investigación y Desarrollo en Mecánica entre los años 2005 y 2018 y Gerente de Proyectos Especiales entre los años 2012 y 2018 en el INTI. Especialista certificado en Ensayos No Destructivos (END), Nivel 3 en Radiografía Industrial y Nivel 2 en Ultrasonidos, Partículas Magnetizables y Líquidos Penetrantes. Responsable por el dictado de cursos en la especialidad y en la calificación de personal en END en INTI. Miembro de la Junta Nacional de Inspección de Calderas y Recipientes a Presión, del Comité de Normalización en END de Argentina y del grupo de traducción de la Sección V del Código ASME. Docente en la Universidad Tecnológica Nacional (UTN – FRBA) y en la Universidad de San Martin (INCALIN – UNSAM), donde además es codirector de la carrera de Ingeniería Industrial.
Carlos Omar Muñoz Poblete [https://orcid.org/0000-0001-7737-3102] recibió su título de Ingeniero Civil Electrónico en la Universidad de La Frontera, Temuco, Chile en 1990 y su grado de Doctor en Ciencias de la Ingeniería mención Automatización Industrial en la  Pontificia Universidad Católica de Chile, Santiago de Chile en 2000. Ingresó a la Universidad de La Frontera en otoño de 1996, donde trabaja hasta hoy como profesor en el Departamento de Ingeniería Eléctrica. Ha sido presidente de la Asociación Chilena de Control Automático,  miembro del Consejo Académico de su Universidad y ha realizado pasantías en la Universidad de Sevilla, España, Universidad de Strathclyde, Escocia, y Universidad de South Florida, USA. En los últimos años ha focalizado su investigación en tecnificación del agro para sistemas productivos de pequeña y mediana escala, así como también proyectos de innovación tecnológica con impacto en comunidades indígenas.
Gustavo Becker es CTO y Cofundador de Box Synergy. Diseñador Industrial y apasionado por la tecnología, lleva adelante el área de investigación y desarrollo de su empresa desde 2017 a la actualidad. Movilizado por las situaciones ambientales y sociales globales, de agua y energía, es que ha iniciado junto a sus dos socios la startup global enfocada en dar soluciones inteligentes a estas problemáticas, mediante productos compactos, modulares y sinérgicos. Hoy en día están migrando su base de desarrollo puro en hardware e integrándose a la era digital.
Moderadora
Marilynn Holguín Clover is currently the program coordinator of Engineering for Change (E4C) and of the Engineering for Global Development Department at the American Society of Mechanical Engineers (ASME). She earned a degree in Biology from University of Valle, Colombia and a Masters degree in Biotechnology from Autonomous University of Madrid, Spain. Her research has centered around photosynthetic microbial fuel cells and micro-algae under climate change scenarios. She has worked with the Center for Affordable Water and Sanitation Technologies (CAWST) as an E4C Research fellow to investigate "Household Water Treatment and safe Storage (HWTS) in Colombia: Stakeholders & Trends". And more recently in a project that evaluated mercury pollution from artisanal gold mining in afro-descendant communities, as research assistant at University of Valle, Colombia. Since 2015 she has been part of the IDIN network in Colombia and participated in International Design and Development Summits (IDDS) to co-create solutions to local problems in safe water and solid waste with waste pickers, Farc-ep Ex-combatant and rural farmer communities. Marilynn is motivated by how science and technology can respond to environmental and social needs, while empowering people and communities around the world.