Few devices make the leap from serving people in emerging economies to store shelves in the global West. And fewer still are medical devices, many of which require regulatory approval before release to the market. The latest device in this exclusive category is a portable phototherapy machine for newborns with jaundice. Dr. Donna Brezinski heads the startup Little Sparrows Technologies that is developing the device they call the bili-hut™. The company has just announced that the bili-hut received clearance from the US Food and Drug Administration, the US medical regulatory body.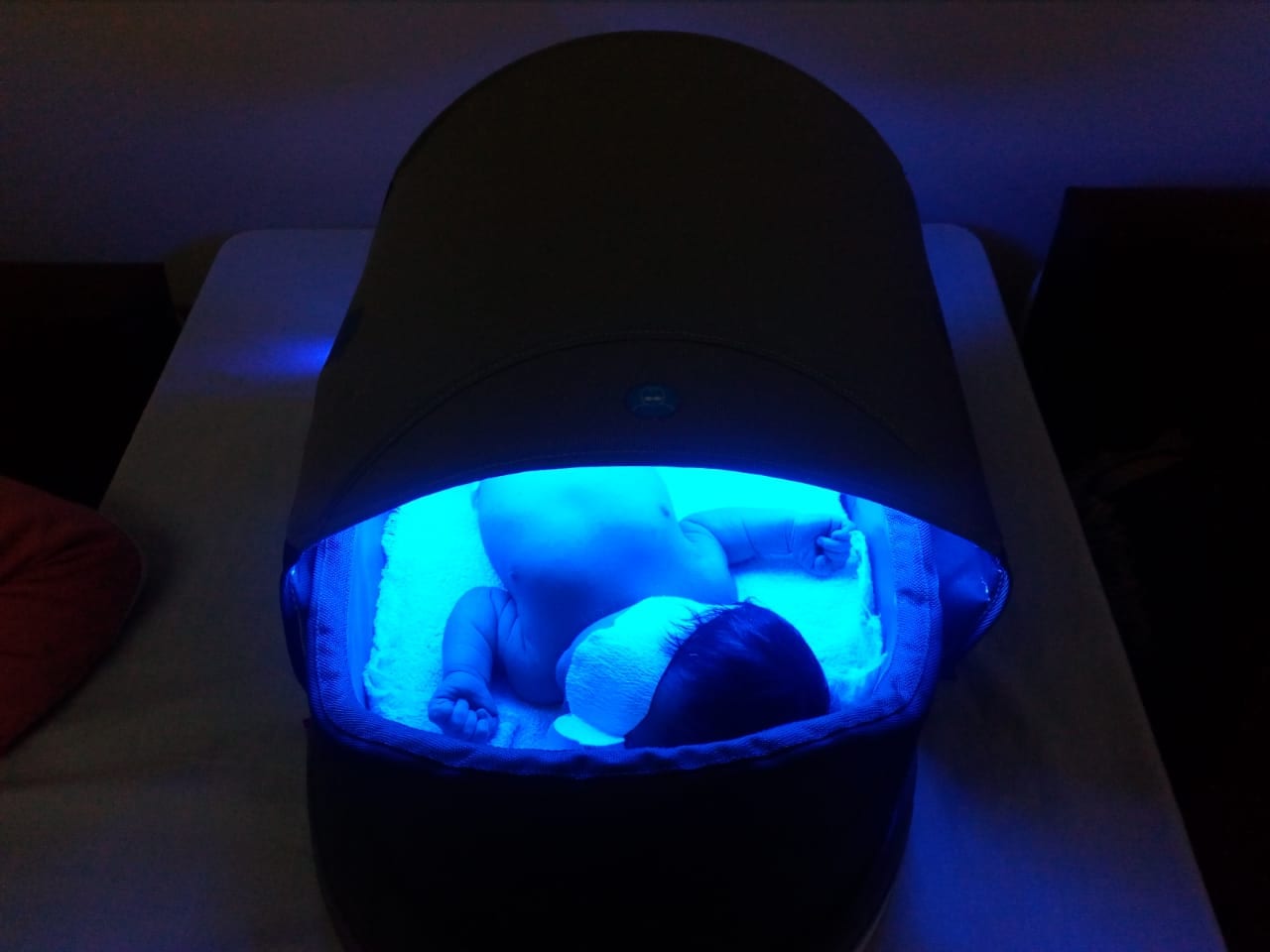 Phototherapy devices have a large patient pool. Three in five newborns develop neonatal jaundice in their first few weeks of life, and in the United States, one in 10 suffer severe jaundice.
Bili-hut, named for the clinical term for jaundice, hyperbilirubinemia, treats the condition with blue LEDs arranged in a canopy above a bassinet. Traditional devices use older technologies that draw more electricity. With its low-powered LEDs, bili-hut operates on 20 watts, or about four times the wattage required by a phone charger or 1/45th the wattage of a mid-sized window air conditioner.
Compare two other jaundice treatment devices in E4C's Solutions Library: D-Rev Brilliance Pro and DtM Firefly.
If the concept sounds familiar, it may be because at least two other startups have developed LED-based treatment devices for neonatal jaundice in emerging economies. D-Rev's Brilliance and Design that Matters' Firefly are low-powered and ruggedized machines aimed at clinics in regions prone to brown-outs and harsher environmental conditions than what is common in the global West. Neither of those machines are sold in economically developed nations, however. Bili-hut's differences are its ultra portability and its clearance for sale in the United States.
Dr. Brezinski is a neonatologist at Brigham and Women's Hospital in Boston, Massachusetts (USA) and founded Little Sparrows in 2013. We asked her five questions.
E4C: Little Sparrows has pilot programs of versions of the bili-hut in economically developing regions, but you are now bringing it to the United States. Why?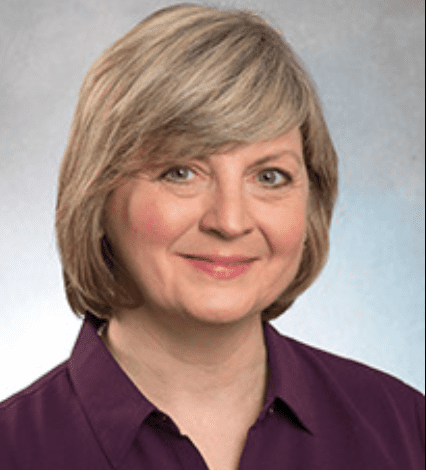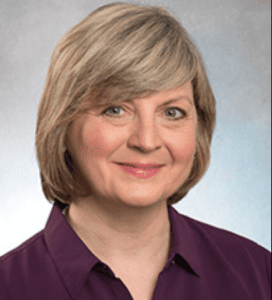 DB: The bili-hut™ is ultraportable, highly effective solution to treat jaundice wherever the baby is. Severe neonatal jaundice does not know geographic boundaries and given that 14 million newborns worldwide are affected each year, I felt it was important to develop an effective phototherapy solution that could overcome barriers to access such as portability and operation in areas with an unreliable power grid.
An effective portable solution adds value in low-resource areas and also developed countries by safely enabling hospital intensity treatment in the home.
While the bili-hut™ was initially conceived of as a solution to provide downstream treatment in resource challenged areas, in the US there are approximately 100,000 hospital readmissions of newborns for jaundice treatment. An effective portable solution not only adds value in low-resource areas that are marginalized from jaundice treatment solutions but also developed countries by safely enabling hospital intensity treatment in the home.
E4C: You sought FDA approval to distribute in the United States, but do you think it's important to pursue regulatory approval or a certificate of some kind before distributing a medical device like this in countries that might not have strict regulations in place? If so, what would you recommend?
DB: FDA clearance and CE marking are accepted in many areas of the world. In countries that may not currently have national regulatory bodies in place, FDA and/or CE mark indicates that the device has been built and tested to meet rigorous safety and efficacy standards. This not only makes sense in terms of patient safety but also from a business perspective when differentiating the product from competitors.
Tip: From the beginning make sure you have a team member or consultant who is well versed in regulatory affairs
As to the question of which regulatory approval to pursue, it really depends on your business model. If your product will never be used in the US then it probably does not make sense to pursue FDA clearance. If you have a global product, determine your initial market entry point and consider pursuing the corresponding regulatory marking there first. Above all, from the beginning make sure you have a team member or consultant who is well versed in regulatory affairs. This will save you a lot of time and money as you develop your product.
E4C: What technical hurdles did you have to think through while designing the device?
DB: We spent a lot of time focused on developing a design that was energy efficient, could meet or exceed expert consensus guidelines for treatment efficacy, would deliver treatment that considered the developmental needs of a newborn and would be very user friendly. I believe the unique "bassinet" style of the device accomplishes all these goals. We are looking forward to hearing from our customers with their feedback and that will inform our future iterations.
E4C: What are some lessons learned that you would like to share?
DB: First and foremost, fully define the problem you are trying to solve. This requires having someone on your team who could either be a customer or is as close to the customer experience as possible. You can develop the most amazing technology, but if it is never used because you haven't fully addressed the pain point of the customer then you won't have any impact.
Tip: First and foremost, fully define the problem you are trying to solve.
Also, from the beginning know your competition, your target markets, the price point you are trying to meet to be competitive and who will be paying for the device. In the US healthcare system, you should be paying attention to third party payments and billing codes, particularly if you are creating a de novo product.
E4C: Would you tell a story about a time when you were moved after witnessing the impact of the device?
DB: One of the most amazing experiences that I have had as a medical device innovator was receiving photos of the first babies treated with bili-hut™ phototherapy. This was done in a feasibility trial in rural Burundi were babies had been dying of jaundice. The arrival of bili-hut™ enabled jaundice treatment for the first time in that region and babies were now surviving. We were so appreciative of the confidence that the local physicians had in us and profoundly humbled by their dedication to finding solutions for the newborns in their care.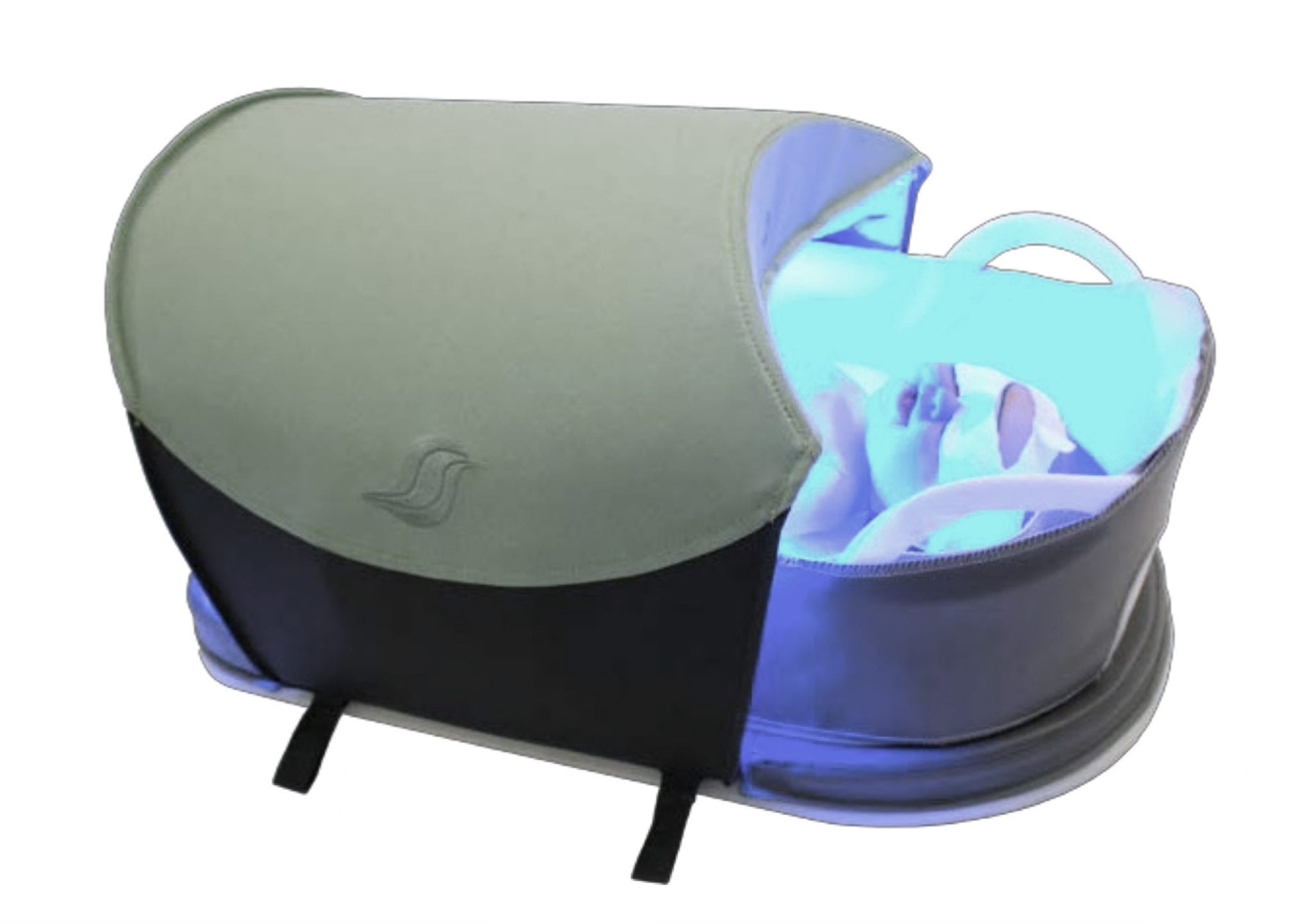 ---
For more on Little Sparrows and bili-hut, please see little-sparrows-tech.com.