Update July 2016: Engineering Smiles is in the midst of a campaign to raise $140,000 for a new, larger mobile dental clinic. Previously the team raised one-third of its flexible $15,000 goal on Indiegogo to build its first design, discussed here. 
One thousand dental patients took their turns in a makeshift clinic that popped up on a recent day in a wing of a hospital in Zacatecoluca, El Salvador, a town of 65,000. The going was slow. The clinic had four dentists, two dentist chairs and a discarded massage table rescued from the hospital's junkyard. A poor power supply shut down the equipment repeatedly, but the experience was above par, one of the dentists said, because the air conditioning worked and the two chairs weren't broken.

The dentists, volunteers with the US non-profit IMAHelps, may be used to those conditions but they may not have to endure them much longer. Sara Mantlik observed the work that day as part of her research on clinic design. Mantlik and her cross-disciplinary team of students at Arizona State University have penciled in the completion of a custom, solar-powered mobile dental clinic by the start of the next medical mission in 2016.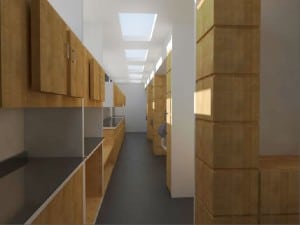 Mobile dentistry in style
The students have designed a four-chair clinic with a sterilization area, a waiting room and self-contained power and water supplies that fits into a 15m (50ft) aluminum gooseneck trailer with a standard hitch for towing.
"We're taking all of the US requirements and applying them to this clinic, even though it will be in another country," Mantlik told E4C.
One of the four stations complies with the standards of the American Dental Association and will be set aside for pediatric care.
The clinic will ha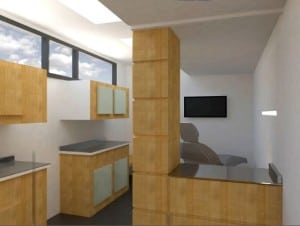 ve a portable x-ray machine and all of the stations will be fully equipped, including all-in-one dental carts with a built-in air compressor and a small water tank with its own filter.
"They'll be doing everything from root canals to full reconstructive surgery," Mantlik says.
The student team calls itself Engineering Smiles, and they're raising funds now to build the clinic.
Bad teeth: A hidden health problem
Poor dental health is a widespread problem that may be overshadowed by the global effort to treat acute health threats such as diarrhea, malaria, HIV and the rest. As many as 60 to 90 percent of children and nearly all adults have cavities, the World Health Organization reports. Up to 20 percent of middle-aged adults have severe gum disease and 30 percent of the world's elderly have no natural teeth. As usual, the poor are threatened most with the highest rates of oral disease.
The new mobile clinic may make its debut in Nicaragua in mid-2016. Areas of the country mired in extreme poverty represent some of the worst dental health in the world. A team from the University of New Mexico surveyed 241 people in San Blas and Santa Ana, impoverished rural communities between Managua and Granada, and found that nearly half had never seen a dentist before in their lifetimes.
Nearly 90 percent of 218 people who underwent an oral exam had at least one decayed tooth and more than half had four or more untreated decayed teeth. More than half had gingivitis and nearly all of them had gum inflammation. The researchers published their findings February 2014 in the International Journal of Dental Hygiene.
Donate to help build the dental clinic
The Engineering Smiles team is raising money for mobile dental clinics and dental supplies. For details please see engineeringsmiles.org.
tags: clinic, dentistry, health, Latin America, solar