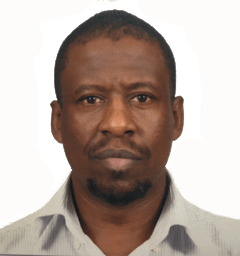 Inventors and tinkerers who have had a place to build things in Nairobi, and tools to build them with, can thank Dr. Kamau Gachigi. Dr. Gachigi founded a Fab Lab with rapid prototyping and small-batch manufacturing tools at the University of Nairobi in 2009, then another one at the Riruta Satellite in an impoverished neighborhood in the city. He now serves as the Executive Director of Gearbox, a space for making hardware that is an extension of the software-focused iHub, all in Nairobi. For six years before taking the wheel at Gearbox, Dr. Gachigi headed the University of Nairobi's Science and Technology Park. We asked him five questions.
E4C: What are some exciting projects that you've seen in maker spaces?
KG: In Kenya we saw a guy, Simon Mwaura, automate his home in a humble low-income part of the city. Simon is a talented man who, with limited formal education (zero formal electronics training), he was able to set up a security system (cellular network of things) such that an alarm on his door would mean that an intruder would trigger the system to send a text to him or the cops or his neighbors. However, the most spectacular part of the system was a tea-making machine made from old bits and pieces of equipment he found lying around. He would set the tea leaves up in a discarded 35mm film container, the milk in a metal cup and the water sits in a french-fry-making oil vat. On his way home from work he would send a text to a phone connected to the system that would trigger the element in that to boil the water, a motor to tilt the cup and film container so that they dispensed their content into the vat. The mixture swells with bubbles as it comes to a boil, and he placed an inverted plastic tub onto it with a metal rod aimed directly at a switch to switch off the element and open a hole at the bottom of the vat. A sieve would then swivel into place under the stream of tea pouring through that hole into a flask placed underneath, then another motor would cover the flask once the tea is all poured. A regular Rube Goldberg machine.
Take no risks with safety in using machines, take many risks in designing and creating new things without the fear of failing.
Now here's where the maker space comes in. When I saw him on TV I sent students to find him the next day, with instructions not to return without him. They dutifully brought him in to our Fab Lab and after a quick tour he said he thought he'd died and gone to heaven. In less that two months he had mastered micro-controller programming and made a circuit to replace his large home automation control board (1m x 0.5m or so to something he could hold inches hand).
Another great example is students designing speed governors designed to automatically limit the speed of vehicles to a pre-set value. This was in response to a new law that public transport vehicles in Kenya be fitted with these. Fab Lab users have not only made new versions, but added many other functions (from tracking to geo-fencing to monitoring engine performance through ECU, to telematics and even toll collection systems) and commercialized them.
E4C: What benefits do maker spaces hold for people who use them?
KG: Makers, being people who don't necessarily have formal engineering training making things, are numerous in technologically developing countries. Such people can become productive at huge levels through the tools and pedagogies found at most maker spaces. Engineers in such countries are also able to access a range of tools formerly inaccessible to them to put into practice their theoretical training in an environment unconstrained by close-ended exercises, such as they are used to in their structured labs. To boot, they get to do so amongst engineering students from disciplines other than their own, and even with non-engineers. All revolutionary inner context.
E4C: What advice do you give a first-time user of a Fab Lab or Gearbox's facility?
KG: Take no risks with safety in using machines, take many risks in designing and creating new things without the fear of failing.
E4C: What is the future of maker spaces in Kenya and elsewhere?
KG: In five to ten years, Kenya will truly have a national innovation system, i.e. a system that by its design audits its population for talented makers and engineers and ensures that their skills become a boon to the economy and society. This will happen because maker spaces will be littered across the country at spokes and hubs with prototyping centers with the capacity for low-volume production and even contract manufacturing will be at the hubs.
E4C: Would you tell us about a time when something happened that reminded you about why you love your job?
KG: I recently saw a guy who dropped out of high school build a washing machine and earn a living from it come into Gearbox and tell me that he's actually designing a cure for AIDS. He explained to me how he would do so using molecular biology terminology that astounded me. Whether or not he actually has the cure is not the point, it's that he believes he can and will soon be using Gearbox not only to refine his washing machine but also to explore his other more lofty ideas too.