For those of us who don't know what it's like to live at the end of a poorly maintained dirt road in rural Uganda, Kevin Lee has a simple way to put it in perspective: "Imagine going to visit your friend, and know when you're going to show up," Mr. Lee says in the video below. Mr. Lee is one of the co-founders of Mobilized Construction, a startup that deploys mobile phone applications to manage and monitor rural road repairs in developing countries, some of the hardest to reach places.
When running on a smart phone mounted to a vehicle, the app identifies roads in need of repair. Once the locations are known, local governments can use the app to organize "micro enterprises" of repair crews to fill in the ruts, unclog the drainage ditches and smooth over the roads. The crews are men and women with shovels and wheelbarrows, not the traditional bulldozers and excavators commonly employed in road repair.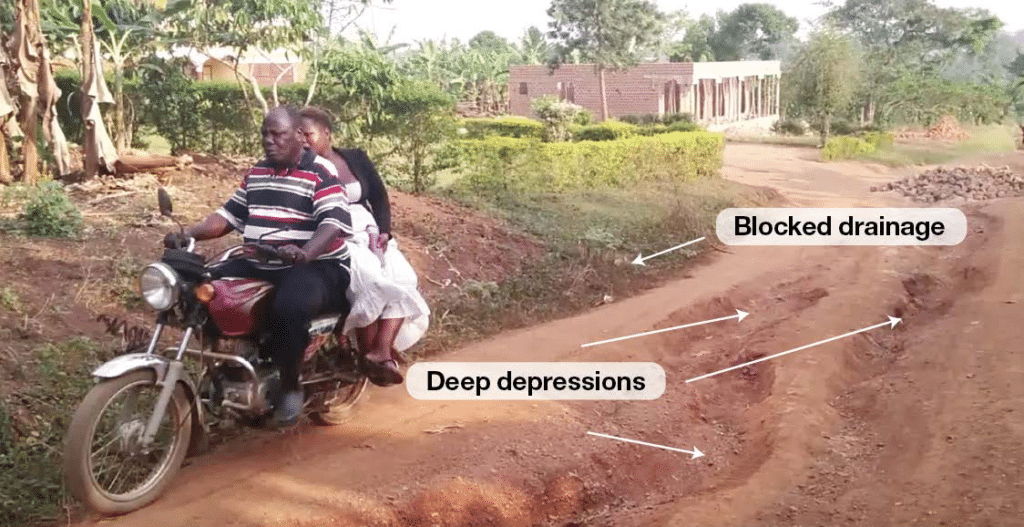 The upshot to this lean system is quicker road repair for less money, says Johan Jensen , a co-founder of the startup. By organizing repair crews with hand tools rather than heavy machinery, the cost of repair drops from $10,000 per kilometer to $1000 per kilometer, according to the startup team's estimates.
"What we did was make some software to let local people be involved in the process," Mr. Jensen says.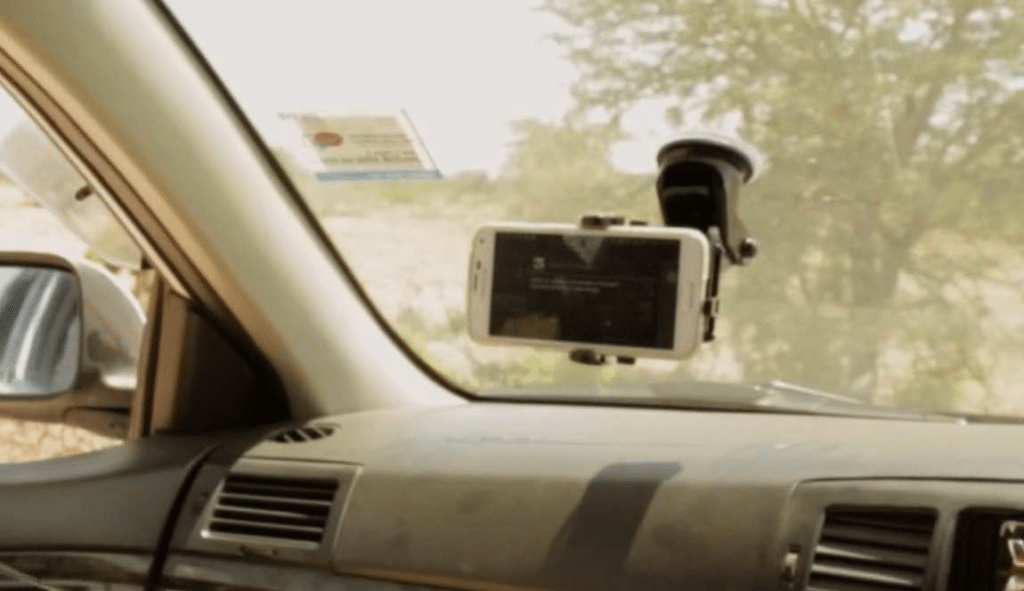 How an app maps rutty roads
The app engages a phone's accelerometer, GPS and video camera to identify bumps in a road. Mr. Jensen calls it an "accelerometer driven IRI measurement system," referring to the International Roughness Index of roads.
"What we did was make some software to let local people be involved in the process" – Johan Jensen, Mobilized Construction
"Equip a car with a smartphone and just drive around collecting data," Mr. Jensen says. "The smartphone is heavily mounted in the car, so it basically follows the car's every movements. If there's a major bump in Jensen the road, that means the car will bump and the phone will bump. It will trigger the accelerometer and rate it on the index."
Scaling up rural road repair
In a former life, Mr. Jensen worked on multi-million-dollar (USD) road repair contracts carried out as public-private partnerships in developing countries. He felt that they often excluded the out-of-the-way rural roads that can serve the world's most impoverished people. Much of the problem may be logistical, and that's what the app can fix. The app is a means of scaling up rural road repair, Mr. Jensen says.
"We're trying to solve the scalability of the project so we can get to the next level. That's why it's all tech driven and has very little marginal cost in scaling it. We only have the cost of running our database, which is the same regardless of the size of the project," Mr. Jensen says.
Forecasting a bad road
Fixing roads could have a profound effect on a community. Work commutes become shorter and more reliable. Safer roads mean fewer accidents and faster emergency medical response. Local communities have better access to markets, which could lead to higher incomes. In short, navigating and scheduling around bad roads could be a thing of the past. And, with all the new repairs that the app could prompt, it may also help create jobs.
"We looked at the numbers and if you shift into this method of road creation overnight you would be creating 20,000 – 25,000 jobs in Kenya," Mr Jensen says. That would be more jobs than Safaricom, Kenya's leading telecom, he adds.
As the app's developers add more features over time, road crews may move beyond repair. They may be able to fortify roads against damage that hasn't yet happened. In the future, the app could integrate weather station data to predict which roads are vulnerable to damage during downpours and floods. Road crews could then clear drainage ditches and buttress the roads against inclement weather, Mr. Jensen says.
All of this means more stability and less isolation for the world's underserved communities that live along rural roads. With quick road repair and even preemptive repair of roads that will become bad in the future, the drive can take a back seat to the destination.
For more, please see mobilizedconstruction.com. And see interviews with Kevin Lee and Ugandans who took part in the pilot below.