3D-printed earthen housing, a pyrolizer that turns plastic waste into fuel oil, a phase-changing infant warmer and more made our list of promising prototypes to watch this year.
We polled our network of design and engineering experts for their recommendations. One rule: The design must be in development, or it must have recently undergone an upgrade. These are the promising prototypes of 2020.
USee vision test and made-to-order eyeglasses in minutes for (USD) $5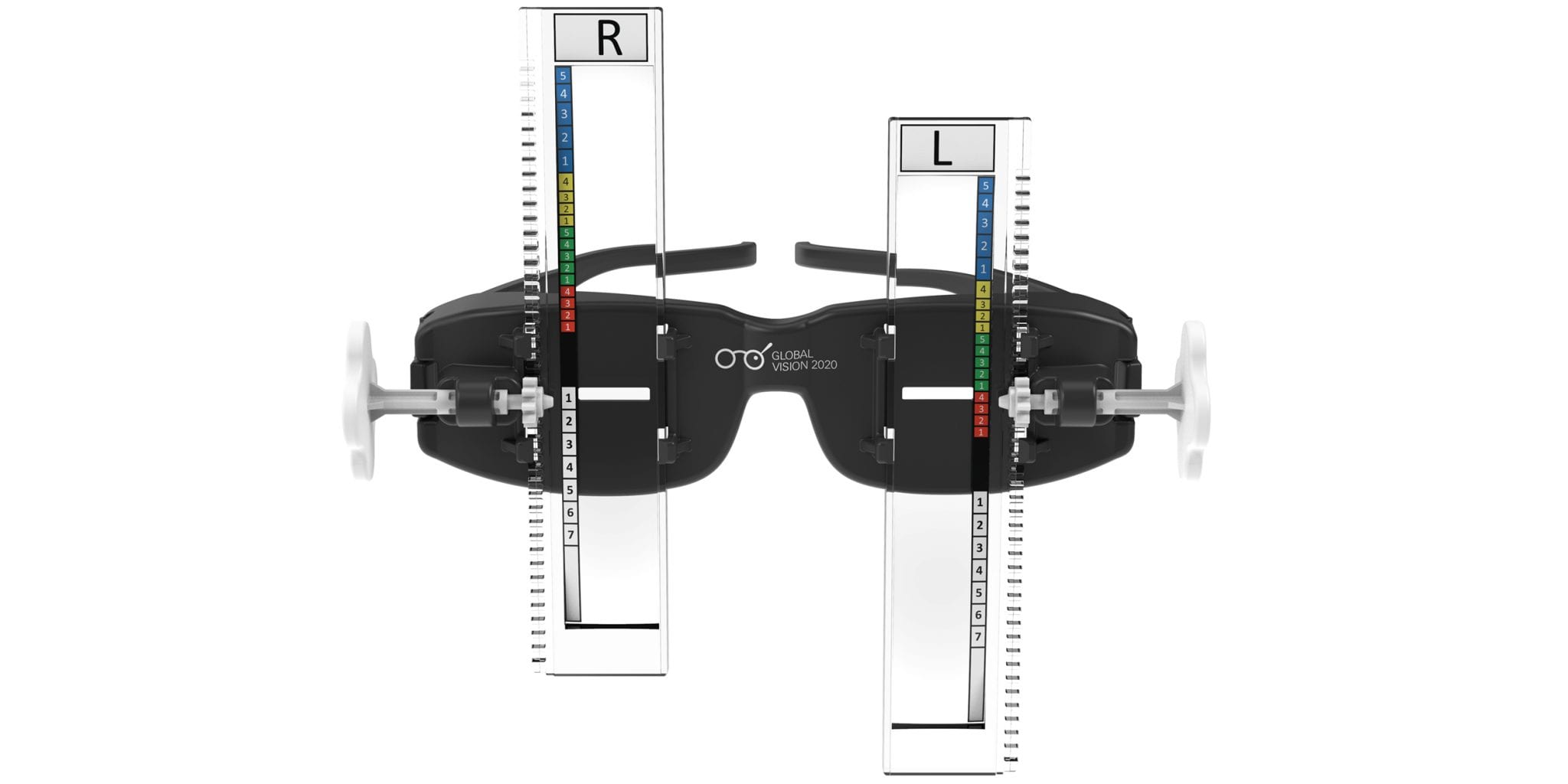 USee sits on a user's face like a pair of glasses. It has a graded lens bar that the user can pull or push up and down, sliding through a range of eyeglass prescriptions until the user can see clearly. Working with a trained assistant, the user can discover his or her prescription in each eye. Once the prescription is determined, the assistant pops the correct plastic lenses into a frame and the patient walks away with a pair of glasses that cost about (USD) $5. No need for an optometrist, and no need for expensive equipment.
"The USee is easy to use, provides significantly improved VA [visual acuity] compared to uncorrected vision, and results in vision that is 20/30 or better in over 80% of users. This system, which allows for instant distribution of glasses and immediate feedback on vision quality, could help reduce the burden of uncorrected RE [refractive error] in low-resource communities," Dr. Anvesh Annadanam, at Johns Hopkins School of Medicine in Baltimore, Maryland (USA), and colleagues write in a paper published in 2018 in PLOS One.
For more on USee | Reviewed: AIDex Aid Innovation Challenge Finalists
Taal Digital Stethoscope from MUSE Diagnostics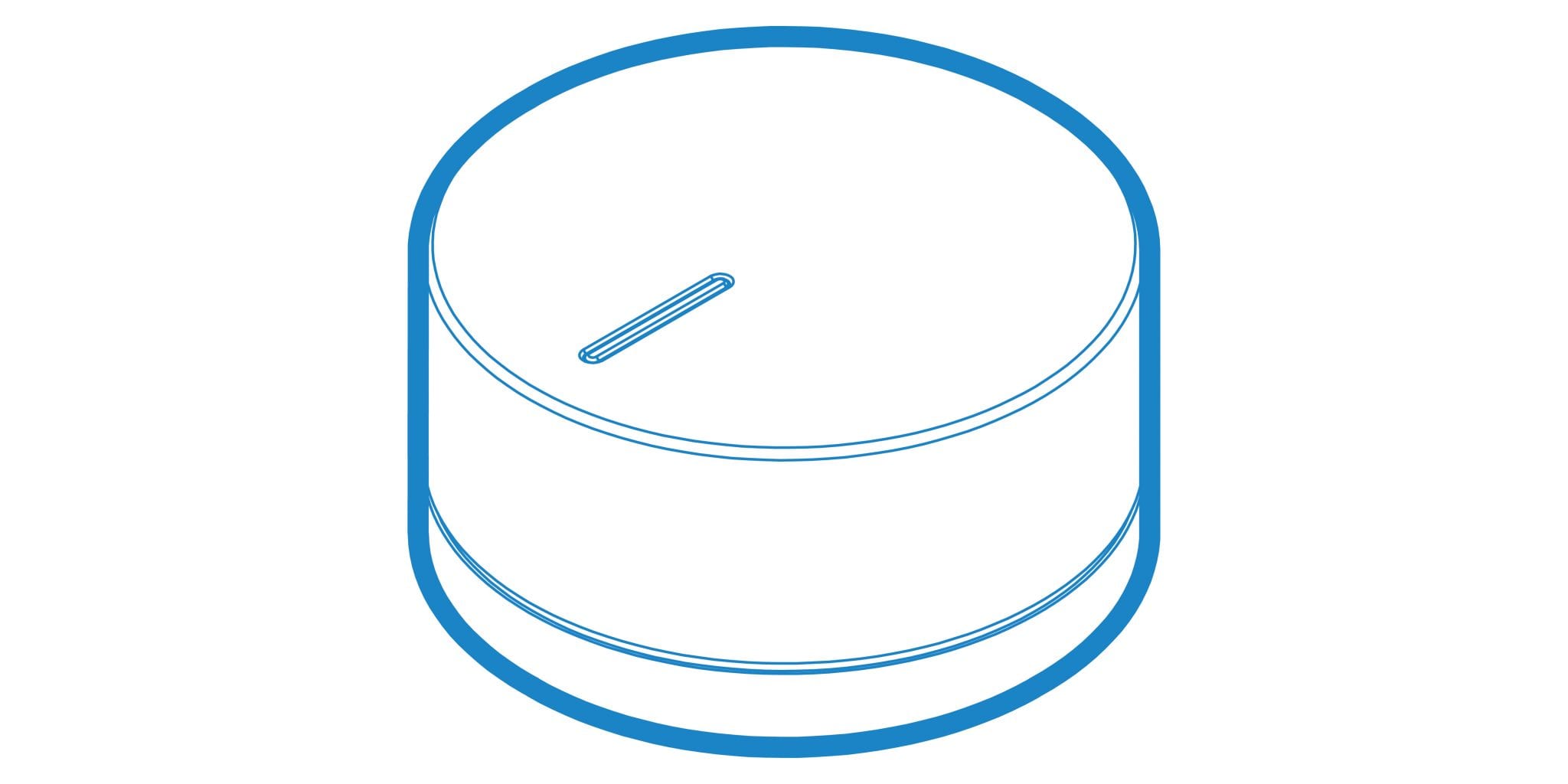 While stethoscopes have been around for hundreds of years, and even amplifying or digital variants have been around now for a while, the Taal stethoscope is trying to make digital functionality available at very low cost to all parts of the world. Muse Diagnostics is relying on their background in acoustics and digital electronics to create a kind of digital stethoscope for the masses, with some sophisticated processing of the data (stethoscopic sounds and acoustic waveforms) acquired from their device.
Of course, their barrier to entry is high because they must meet the rather stringent requirements  for efficacy and safety as any other medical device. They also have a barn full of competitors who are already in the stethoscope business.
Some of my discussions with them have centered around the standards they need to meet and the process they need to follow to develop a Medical Device. One potential avenue for them might be to develop their technology to a point where it is valuable to the big stethoscope manufacturers and then license their technology. Their hope is to some day provide a stethoscope that might be used by healthcare providers in rural areas where doctors, let alone cardiologists or pulmonologists are scarce.
Bob Hauck, Chief Mechanical Engineer at GE Healthcare and judge at the Innovation Showcase by the American Society of Mechanical Engineers (ASME iShow).
For more on Taal | IShow India 2019 Awards Silk, Stoves and Stethoscopes
Kukua Egg Incubator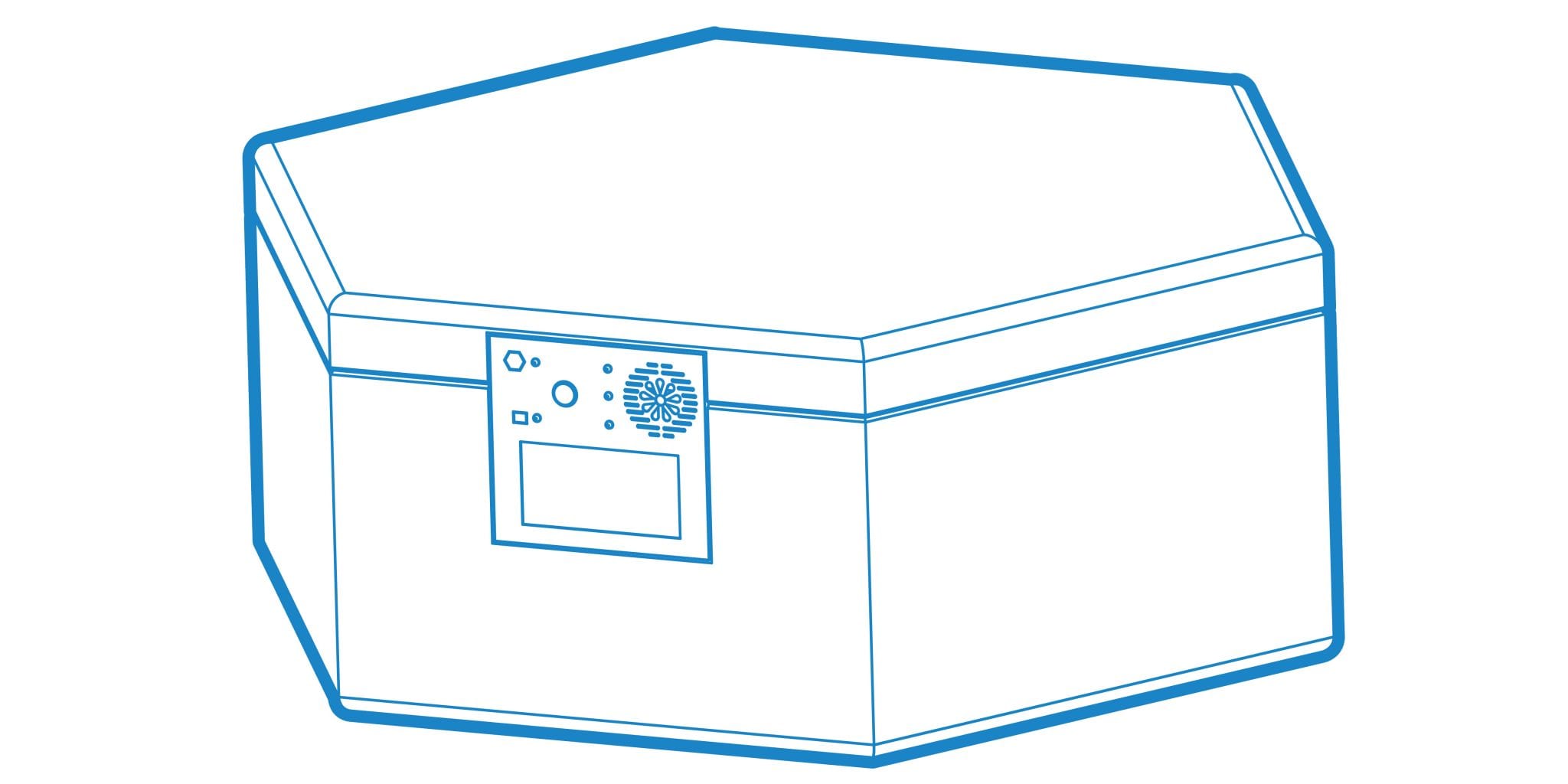 The egg incubator called "Kukua," is an affordable, energy-efficient chicken egg incubator created for the more than 70 percent of families in Tanzania who help support themselves by raising chickens. (The prototype development team is based in Tanzania, but the device can be suitable for other countries, as well).
The incubator keeps eggs in a controlled safe environment at home rather than relying on 'free range' hens in an uncontrolled environment for egg incubation. The incubator is a very low-power-consuming device, which enables it to be operated at low cost. If the farmer has a small solar home system, he or she can power the incubator from it. Kukua plans to partner with solar power providers to facilitate the connection. The opportunity to expand and grow flocks serves as a basis for sustainable production and economic growth for the farmers.
For more on Kukua | Eggs, Fish and Drinking Water Win IShow USA 2019
SMOKE Policy Tool Haze Detection App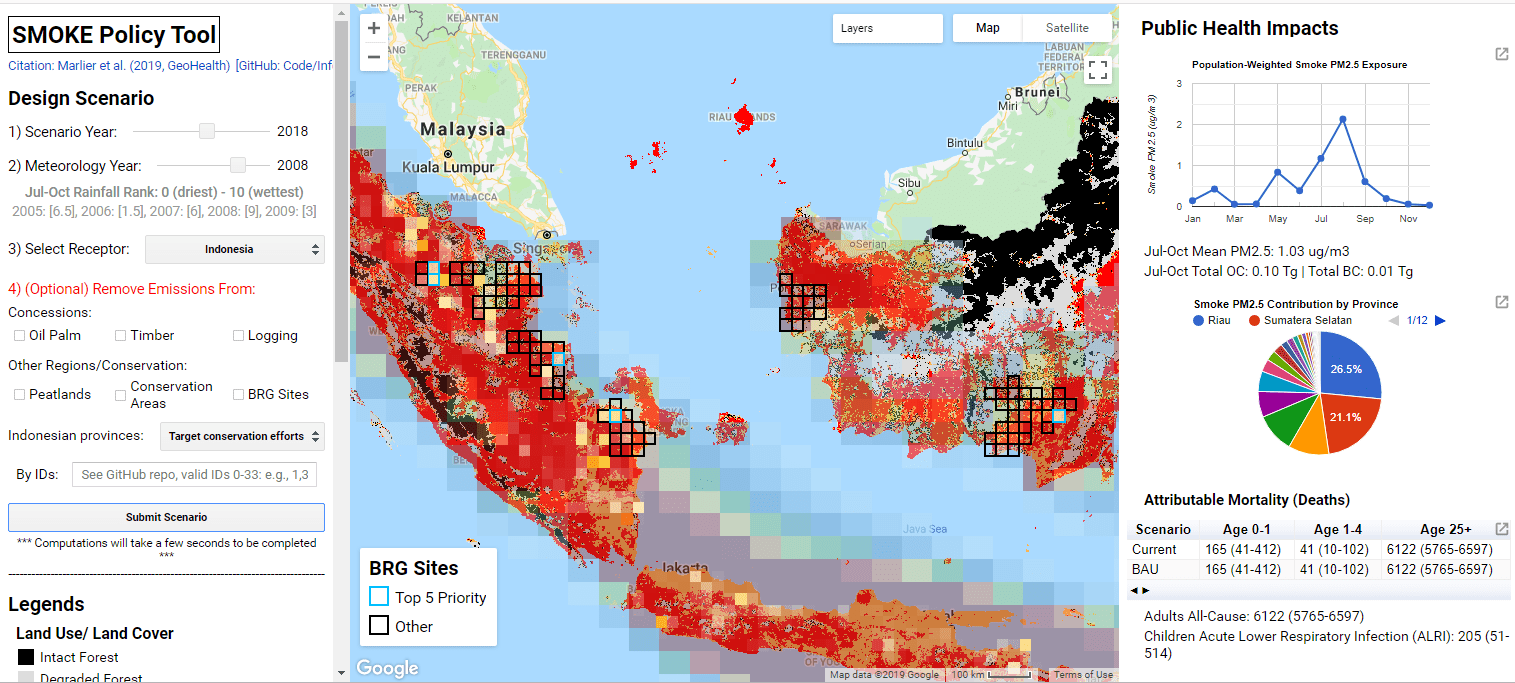 Forest and land-use fires are ravaging Indonesia's Sumatra and Kalimantan islands. Haze from these fires threatens lives as inhaling smoke can cause heart and respiratory diseases, leading to premature deaths.
As part of our study, we created the SMOKE Policy Tool. This is an online application that tracks smoke and allows stakeholders to explore the health benefits of blocking fires in different regions and under various land management scenarios. Users can target one or a combination of concessions (oil palm, timber, logging), conservation areas, peatlands and individual provinces.
The tool also estimates the number of premature deaths associated with exposure to haze. In the business-as-usual scenario over the coming decades, we estimate about 36,000 premature deaths per year across Indonesia, Singapore and Malaysia.
Future versions of the tool can incorporate near-real-time monitoring of fire emissions and health impacts analysis at sub-country scale. Our team is looking at ways to extend this work with new funding opportunities. This could include incorporating new satellite and ground-based datasets in Indonesia as they become available for the existing SMOKE Policy Tool, as well as creating a similar tool for other fire-prone regions around the world.
Miriam E. Marlier, Associate Physical Scientist at RAND Corporation and Tianjia Liu, PhD Candidate in Earth and Planetary Sciences at Harvard University
For more on the SMOKE app | We Built an App to Detect Areas Vulnerable to Life-Threatening Haze
The 3T wood-burning pyrolizer that turns plastic waste into fuel oil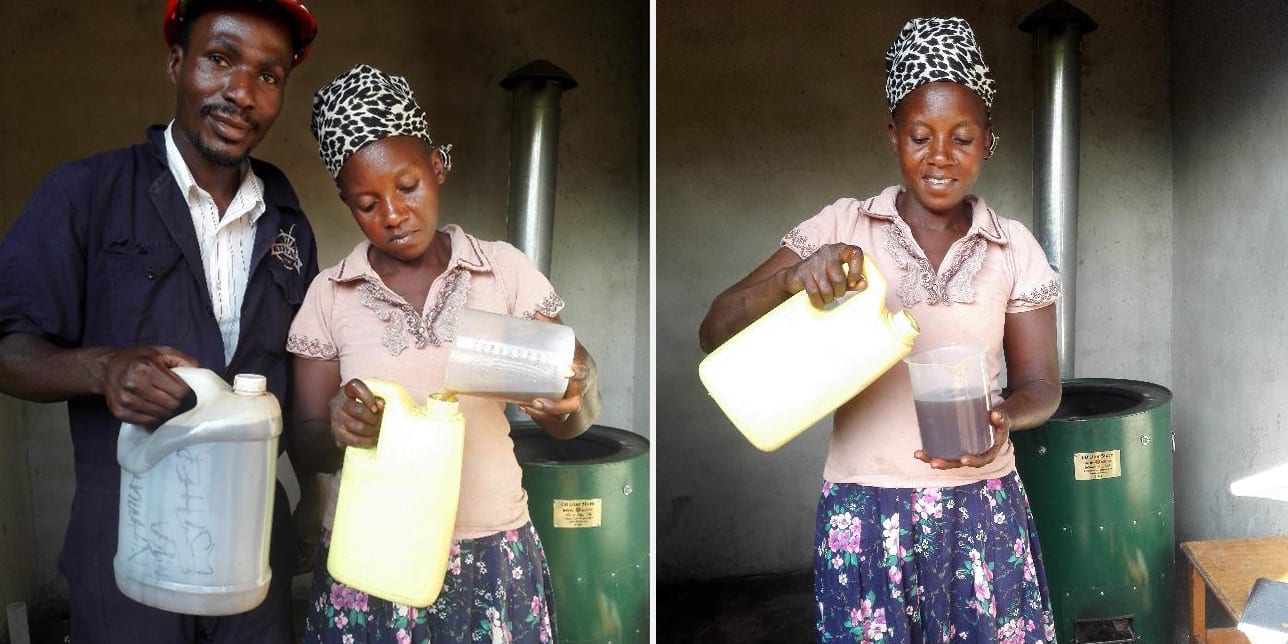 The University of Kentucky Appropriate Technology and Sustainability (UKATS) research lab developed a device constructed from materials that are widely available in developing countries. Our device slowly pyrolizes plastic waste using heat produced by burning wood or other biomass.
Plastic polymers like High- and Low-Density Polyethylene, Polypropylene and Polystyrene and be converted into a liquid fuel by a process called thermal decomposition, or a slow pyrolysis. This fuel can be directly used in an unmodified diesel engine. One kilogram of plastic can be converted to one liter of fuel oil. The process is simple and can be designed to perform in a resource-constrained region.
The UKATS group, the Department of Agricultural and Biosystems Engineering at Makerere University, Institutional Energy Solutions in Cottage Grove, Oregon and the Rotary clubs of Paducah, Kentucky and Kampala North have worked together to implement a pilot test of the 3T (Trash To Tank) concept in Uganda. The team selected and trained a recipient of the processor, who then began producing fuel from locally gathered waste plastic and selling it as a side business.
The team expanded the project in Uganda, adding six processors distributed around Kampala in 2019. Additionally, the team is working with the Uganda Bureau of Standards to have the fuel certified as an over-the-road fuel.
– Jeff Seay, Professor of Chemical Engineering at the University of Kentucky and PI of the UK Appropriate Technology and Sustainability research lab
For more on 3T | Emerging Economies Convert PLastic Waste to Fuel
TECLA 3D-printed earthen housing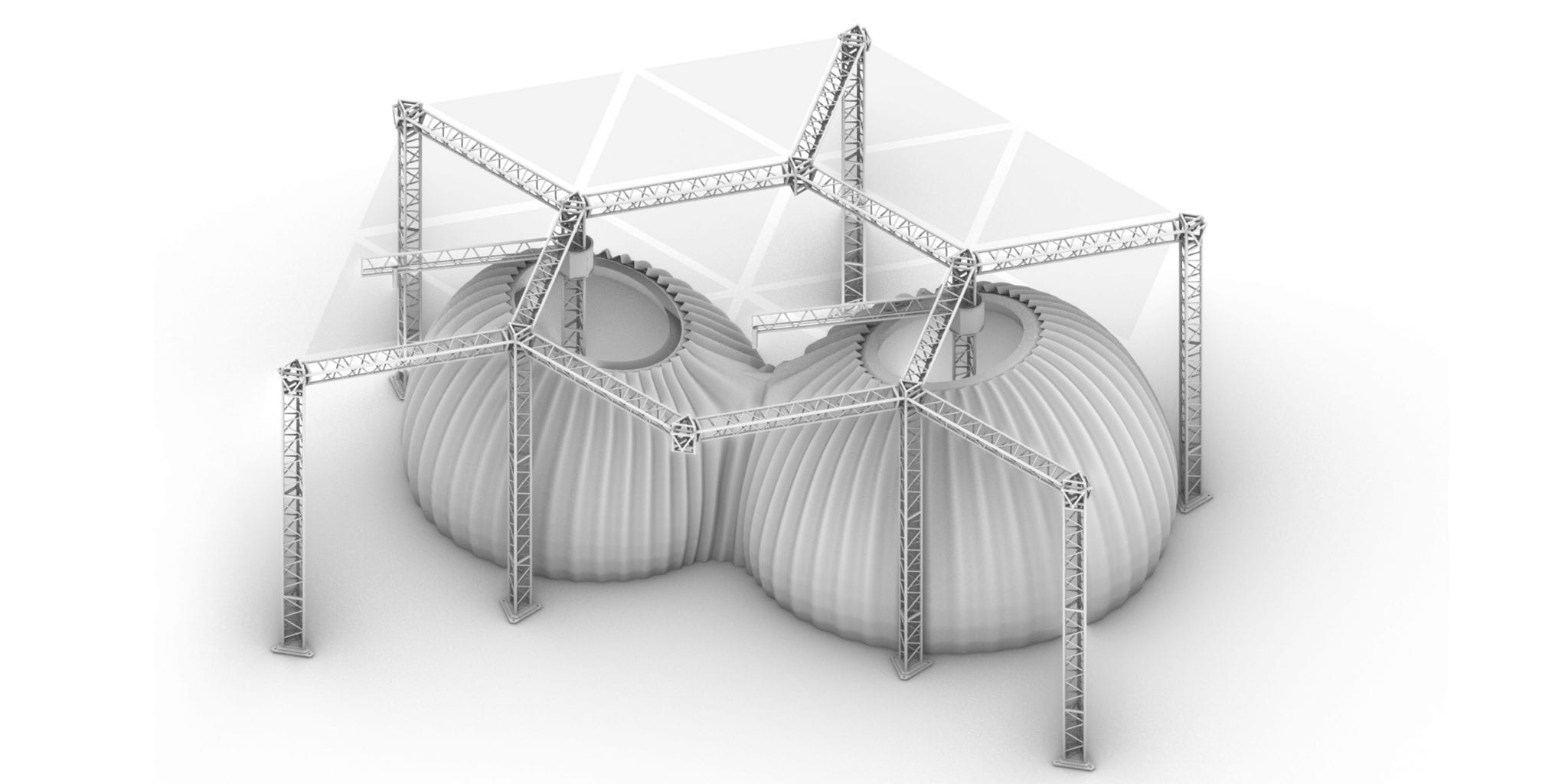 Printing has begun on new 3D-printed housing prototypes designed by Mario Cucinella Architects and WASP, a 3D printing enterprise. The operation began near Bologna, Italy, with crane-mounted printers laying down layer upon layer of a mixture made from sand and soil in the region.
The plan is to create a model that can be replicated in any region worldwide. The housing is circular, printed with locally sourced clay on top of a concrete footing. The design and construction method represent the two firms' solution to housing shortages that are expected to worsen as the world's population approaches a projected 11 billion in 2100.
"These guys have been at it for a while and it shows," says Charles Newman, an architect, founder of Unfrastructure Design and Expert Research Fellow at Engineering for Change in 2019. "Their design looks to be very well developed and much closer to achieving 100 percent local materials," Mr. Newman says.
For more on TECLA | Finally, a Credible Prototype for Sustainable 3D-Printed Housing
Cyklr composter for the city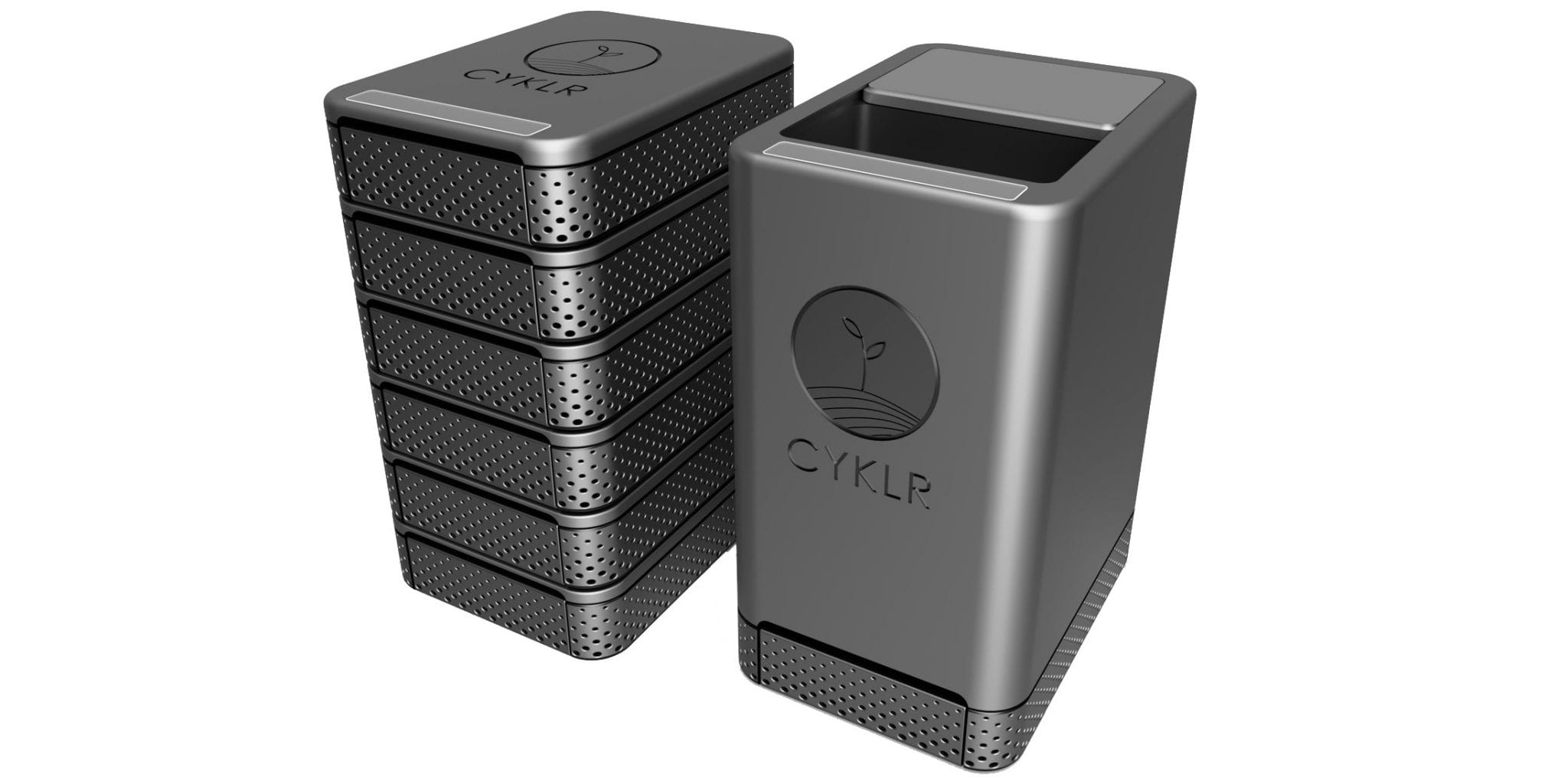 Cyklr is developing a "24-hour" food waste composter designed to fit into urban lifestyles and businesses.
Alex Cornelius, COO of Cyklr, won the Rising Star Award at the 2019 Impact Engineered Awards and Forum in Brooklyn, New York. The award recognizes the achievements of emerging leaders developing technologies to make a social impact.
"Urban centers are growing. Food waste is a major issue and this is an elegant solution expediting the waste to fertilizer process," says Iana Aranda, President of Engineering for Change and head of Engineering for Global Development at the American Society of Mechanical Engineers.
Mind Rockets, a mobile app that translates text to sign language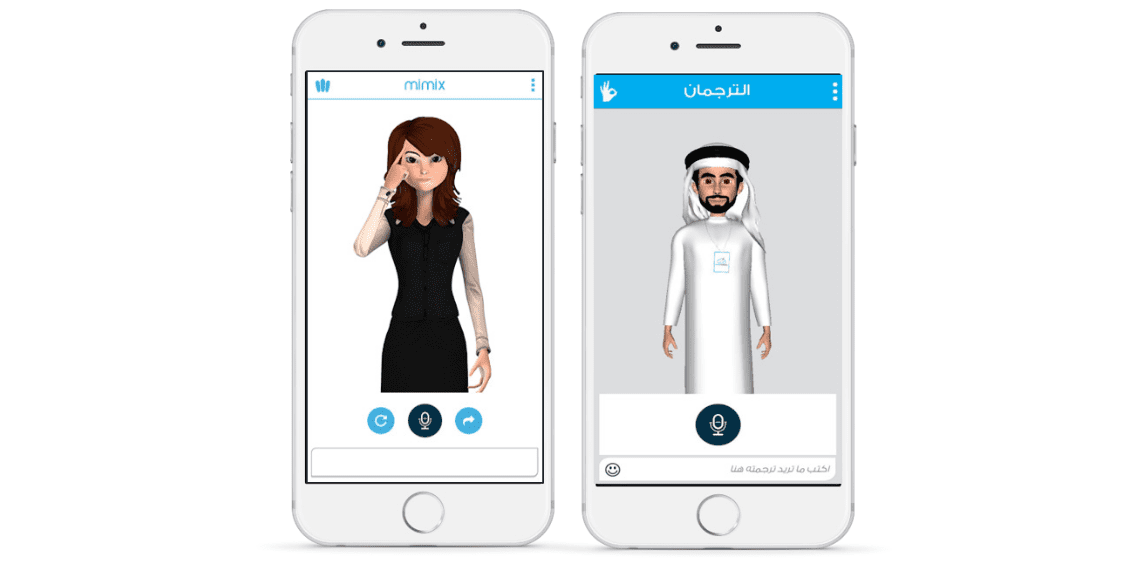 Mind Rockets Inc. makes a mobile app to assist deaf people that turns written text into sign language. An avatar on the screen signs the words as the software recognizes them. The app won third place in the 2019 Empowering People Awards by the Siemens Foundation, which is one of Engineering for Change's partners. The first question that may come to mind is why the extra step if a deaf person can just read the text. But, it turns out that the literacy rate among the world's deaf population is extremely low. As low as 20 percent, the Mind Rockets team says.
The app is available in five Middle Eastern languages and American and British English. It has been downloaded 200,000 times, but it made our list of prototypes because it is in a continuing state of incremental improvements. New languages and new functionalities are in the works.
"This will definitely yield a much improved and accessible education to the deaf population," says Madiha Kotb, former president of the American Society of Mechanical Engineers serving on Engineering for Change's Steering Committee.
For more on Mind Rockets | Siemens Situftung Empowering People Awards WInning Solutions (pdf) 
PedalTap pedals for hands-free water tap operation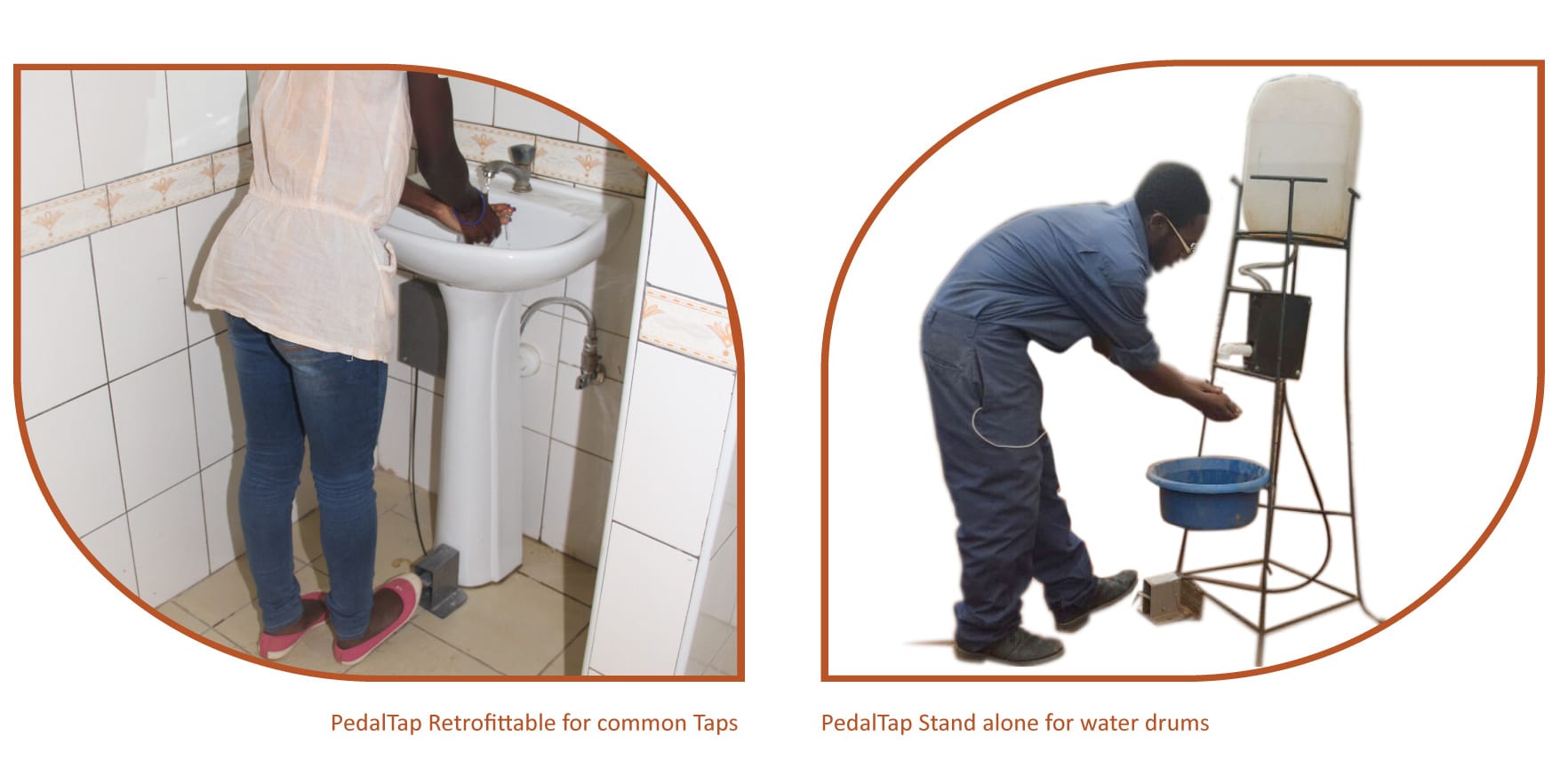 PedalTap is a foot-operated pedal for turning on a water tap that was designed and manufactured in Uganda. It has two versions. One is a retrofit to existing water taps, such as bathroom sinks. The other is a stand-alone water dispenser with an elevated jug on a stand and a pedal that opens and closes the tap.
"Pedal Tap is a retrofittable and affordable, hands free foot operated water dispensing device designed to reduce the spread of infectious disease and save water (https://pedaltapug.com/). Manufactured locally in Uganda," says Dr. Michael Moscherosch, Director and Fellow in External Innovation and Alliances for Johnson & Johnson and a Contributing Editor at Engineering for Change.
Dr. Moscherosch would like to see the Pedal Tap commercialized in 2020, he says. But he offers a caveat to his endorsement: he has a professional link to PedalTap's success. PedalTap won the Johnson & Johnson Africa Innovation Challenge in 2017. Johnson & Johnson supports the startup with funding and mentorship.
The low-cost, electricity-free Infant Warmer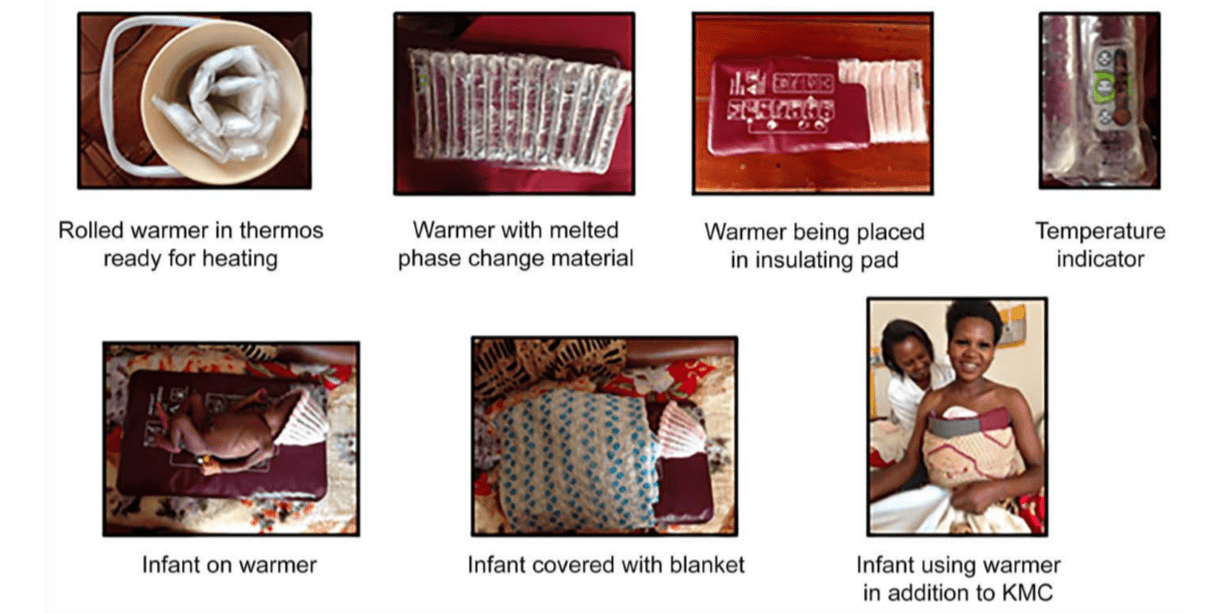 The latest project by Dr. Ashok Gadgil at Lawrence Berkeley National Laboratory in Berkeley, California (USA), is an infant warmer designed to save the lives of newborns at risk of hypothermia.
As described in a study by Nahimana and colleagues published in the journal Public Health Action, December 2018, the warmer contains 12 wax cylinders as a phase change material that, when melted, emit heat at a constant temperature for six hours. At roughly $40, the warmer is less costly than other options.
"The first field trial of the Infant Warmer in Rwanda health clinics was held in 2017, though the data took time to analyze, and the papers extensive time to get written, reviewed, and published," Dr. Gadgil says. "There are two papers recently published resulting from the 2017 Rwanda field tests… There is a more extensive (second) field trial that started in November 2019, and is ongoing. Both are led by Harvard Medical School's neonatal ICU unit Chief, Prof. Anne Hansen. Berkeley does the engineering side of the work."
For more on the Infant Warmer | New from Ashok Gadgil: An Electricity-Free Phase-Changing Infant Warmer