A newly minted workshop in Lagos, Nigeria, is manufacturing some of the most versatile farm trucks on the planet. AgRover is a three-wheeled vehicle built to solve a long list of problems on Sub-Saharan African farms. It can haul up to 900kg (2000lb) of produce, water or people at a top speed of 32kph (20mph). But it is also a multi-purpose platform. Farmers can open a panel on the truck to access its 4-8 kW diesel or gas engine and attach tools that perform specialized work around the farm.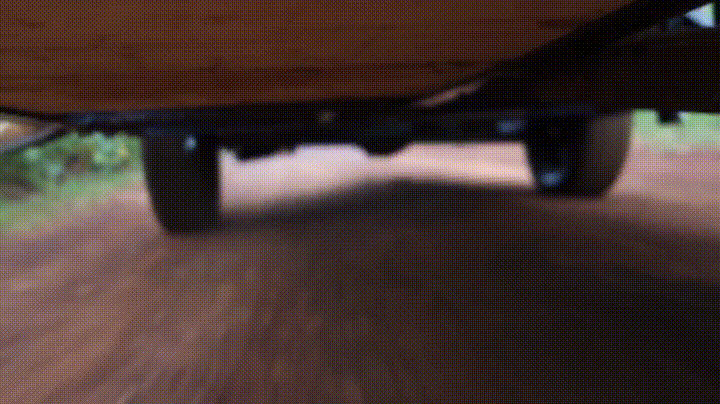 "We have used it to power water pumps, maize grinders, and threshing machines. Anything that is belt- or pulley-driven. We've also used it to pull two-row planters and light tillage plows, either with a ball hitch or, with a dolly or some modifications, a three-point hitch," says David Wilson, co-founder of Mobile Agricultural Power Solutions (MAPS), the company behind the AgRover.
For now, MAPS makes only the vehicle, leaving attachments to third-party manufacturers. But custom attachments are in development at Purdue University in West Lafayette, Indiana (USA). MAPS recently spun off from the university's research program, the Purdue Utility Platform (PUP), to commercialize the AgRover. The company is now seeding manufacturing enterprises in Sub-Saharan Africa. The vehicle could sell for about $5000, Mr. Wilson says, but he adds that the figure is an estimate.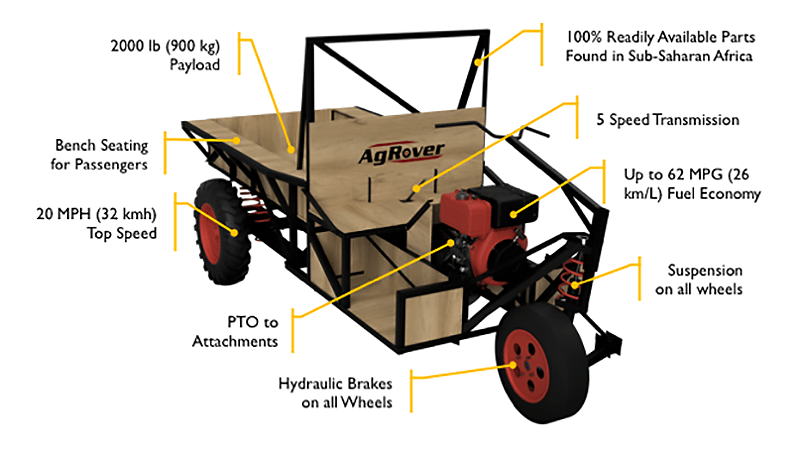 The vehicle's design and manufacture check the boxes for responsible engineering for global development (explained in our free online course, Introduction to Engineering for Global Development). To start, the idea for the vehicle originated with farmers in Cameroon. Its design and previous prototypes were a collaboration between African and North American farmers, engineers and students. All its parts are locally available in the country of manufacture, the business model depends on fostering local entrepreneurs with the capacity to build, sell and repair what they make, and so on.
A short history of the AgRover
We reported on an earlier incarnation of the AgRover in 2011. It began as an open-source Basic Utility Vehicle (BUV) designed and built by the Institute for Affordable Transportation, a non-profit organization based in Indianapolis, Indiana. In 2007, IAT shipped a BUV to a buyer in Cameroon called the African Centre for Renewable Energy and Sustainable Technologies, or ACREST. ACREST promotes environmentally friendly means of generating electricity, growing more food and purifying water. That early BUV model was made from new materials and recycled parts salvaged in the United States. Its composition made it difficult to repair and replacet parts in Sub-Saharan Africa. ACREST requested a redesigned model, and Dr. John Lumkes, a professor of agricultural and biological engineering at Purdue, and his students responded.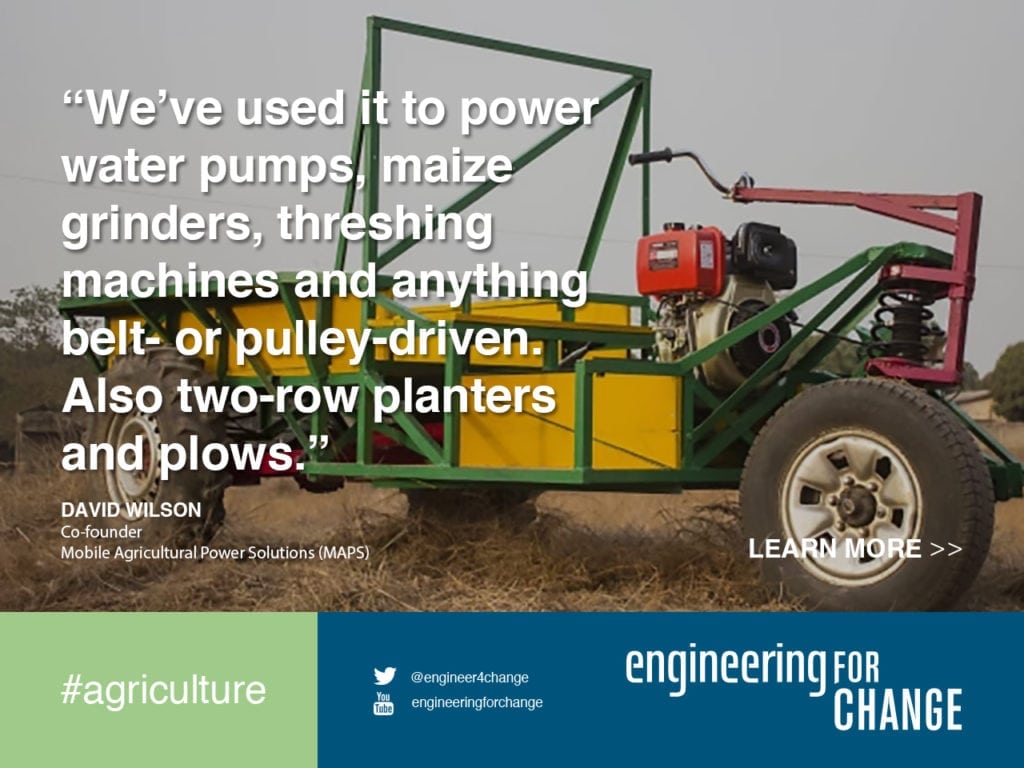 Incidentally, IAT is still making BUVs, but now they roll out of a micro-factory in Tanzania. And the Purdue team's redesigned models, called the G110, are in use throughout the region.
"We now have vehicles in Cameroon, Guinea, Kenya, and Uganda," Dr. Lumkes says. "In Cameroon our partner [ACREST] has an order for five units from the government for refuse collection in urban areas, and we have multiple vehicles in service and used daily."
This video of a 2014 prototype of the PUP captures the essence of the project and some of its history.
The Mini-PUP
Research among the users in Sub-Saharan Africa suggested the need for a smaller version of the AgRover, so the Purdue team is in the midst of designing what they call the Mini-PUP. Dr. Lumkes provided this table to compare the two models. The specifications and other details are estimates and may change, Dr. Lumkes says.
See the Mini-PUP in action in this video.
What's next
The Purdue team plans to continue developing the Mini-PUP and accessory tools to work with the PUP and AgRover. In the meantime, the MAPS team, which is manufacturing the AgRover, hopes to expand production in Nigeria within the year.
To meet the goal, MAPS is seeking capital. For information and to contact the MAPS team please see their Website: mobileagpower.
tags: Basic Utility Vehicle, drone delivery, Multifunction Platforms (MFP), truck, unmanned delivery