ISSB Granaries
Moses Kizza Musaazi - Technology for Tomorrow Ltd.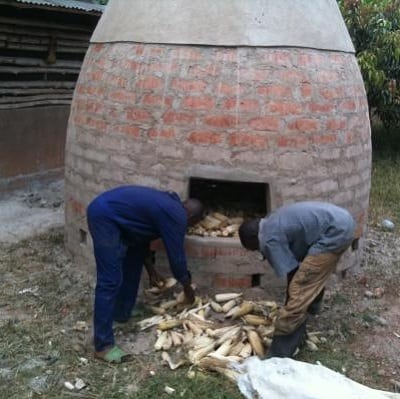 Distributors/implementing organizations
Market suggested retail price
$204 USD 1. The block press costs $1,520 USD. Intended to be bought by a community entrepreneur who will do business of ISSB granary construction. 2. The entrepreneur will construct each ISSB granary at $204 USD (realizing a profit of $26 USD). 3. Micro-finance institution loan to the farmer of $204 USD, at an interest rate of 15% pa ($31 USD), enables the micro-finance institution to get their money back within one season if the farmer will realize a net sale of $600 USD.
Metal grain silos, ZEFRA.
Peasant farmers in Kenya and Uganda, who have little or no storage currently to store crops, such as maize.