Product Description
The CoSense® ETCO Monitor uses Sensalyze™ Technology which uses a small tube to collect the breath sample to be fed into the monitor to project the reading. The device works with normal breathing and takes 30 seconds to record. The monitor displays the results in 3-4 minutes.
Distributors / Implementing Organizations
Manufacturing/Building Method
Intellectural Property Type
Waiting for response from the manufacturer
Distributions to Date Status
The CoSense® ETCO Monitor uses Sensalyze™ Technology which enables the health practitioners to examine the blood pressure of an infant using non-invasive procedure. The device uses a breath sample as the patient breathes normally (typically in about 30 seconds). Once the monitor obtains a breath sample, the Precision Sampling Set can be removed from the patient. The monitor displays the results in about three to four minutes.
Replaceable components include the battery.
Manufacturer Specified Performance Parameters
The designer specified performance targets include portable, accurate, and accessible with a non-invasive procedure.
Vetted Performance Status
Users must take appropriate precautions when collecting the breath sample suing tubing in the nostrils.
Complementary Technical Systems
A reliable power source is required for the operation of the monitor.
Academic Research and References
Amin, R. S., Carroll, J. L., Jeffries, J. L., Grone, C., Bean, J. A., Chini, B., … & Daniels, S. R. (2004). Twenty-four–hour ambulatory blood pressure in children with sleep-disordered breathing. American journal of respiratory and critical care medicine, 169(8), 950-956.
Ramsey, M. (1991). Blood pressure monitoring: automated oscillometric devices. Journal of clinical monitoring, 7(1), 56-67.
Explore similar solutions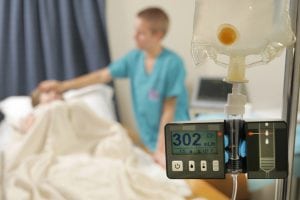 Agriculture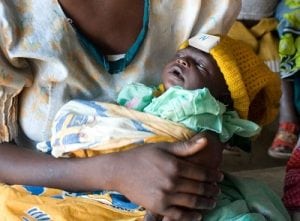 Agriculture
November 7, 2023
Neopenda Vital Signs Monitor for Newborns
Read Solution
Implemented by
Neopenda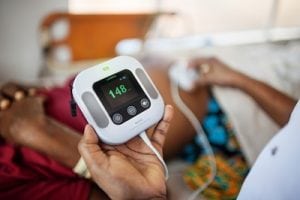 Agriculture
October 30, 2023
Moyo Fetal Heart Rate Monitor
Read Solution
Implemented by
Laerdal Global Health
All Solutions
Get more information about Solutions Library and its features.
Learn More