ReadyPay 10W Home Starter Kit
Fenix International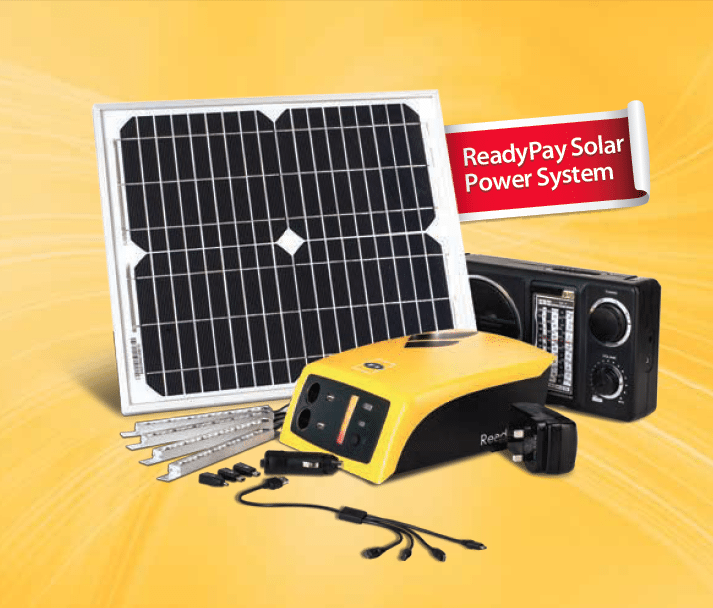 Distributors/implementing organizations
Market suggested retail price
The 10W ReadyPay Home Starter Kit pricing plan includes the following options:
• Deposit: 40,000 UGX (~$13.31 USD)
• Daily: 1000 UGX (~$0.33 USD)
• Weekly: 7,000 UGX (~$2.33 USD)
• Monthly: 30,000 UGX (~9.98 USD)
Prices are based on an 18 months repayment period which will total to ~$179.64 USD. The initial deposit includes 7 free days of power and MTN Mobile Money fees for sending money apply.
The 10W ReadyPay Home Starter Kit is 1 of [5 different ReadyPay Solar System kits available with payment plans in Uganda
M-KOPA PAYG System, Lumeter Customer Meter, Angaza Embedded PAYG.
Off grid, very low income consumers  in the developing world, outdoor enthusiasts, aid organizations, green energy enthusiasts, and individuals concerned with emergency preparedness.